Course Options
On-Demand Certification Review Course Bundle
Includes access to online modules and downloadable handouts as well as a complimentary copy of the Mometrix Test Preparation Study Guide. Offers a total of 11.75 contact hours. Upon registration, you will receive immediate access to the online modules. The study guide takes approximately 14 business days for delivery.
ANIA Member: $340, Nonmembers: $399
Note: Purchase of the ANIA On-Demand Certification Review Course Bundle is non-refundable and non-transferable. Please read the Notice from ANCC below regarding the time period of availability for the current informatics nursing certification exam.
Notice from ANCC
New Informatics Nursing Certification Exam ~ Implementation Date Revised to After June 2023
With the release of Nursing Informatics: Scope and Standards of Practice (3rd edition), the American Nurses Credentialing Center (ANCC) announced that a new informatics nursing certification exam will be implemented. Eligibility requirements for this certification also will change. The Commission on Board Certification has voted to delay implementation of the new informatics nursing certification eligibility criteria and exam that were scheduled to go into effect on December 12, 2022. A new implementation date is anticipated after June 2023.
Note: ANIA will update its certification review materials to complement the new Informatics Nursing Certification Exam to be offered in 2023.
Eligibility for Certification
Informatics Nursing Certification is available through the American Nurses Credentialing Center (ANCC). The exam application, eligibility criteria, and pricing are available on the ANCC website.
Discounts for ANIA Members
ANIA is an official partner with ANCC. ANIA Members are eligible for reduced rates for Informatics Nursing Certification (and renewal) through ANCC. Click here for pricing/discount information. (Look for "ANIA Member" under "Pricing & Discounts" during the certification application/renewal process on the ANCC website.) Please note: If you are an American Nurses Association (ANA) member, you cannot apply both discounts, only the greater of the two (ANA).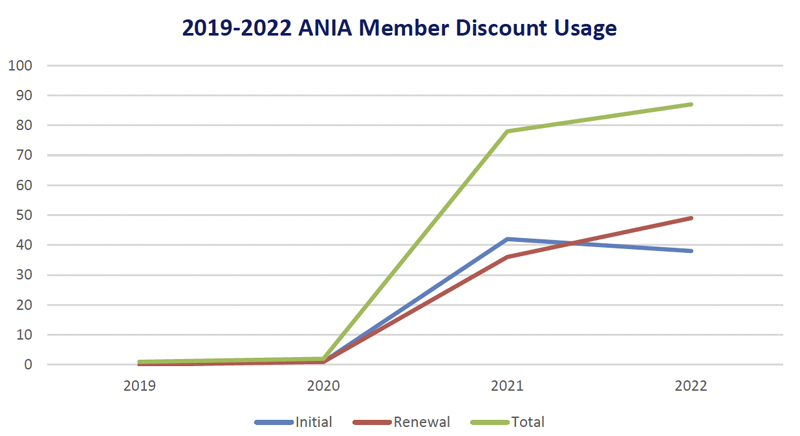 To date, more than 165 ANIA members have redeemed this special discount offer when certifying (or recertifying) through ANCC!
Update from ANCC (2021)
ANCC provided an update for ANIA members regarding certification credentials.
Accreditation Information
This educational activity will be jointly provided by Anthony J. Jannetti, Inc., and the American Nursing Informatics Association (ANIA).
Anthony J. Jannetti, Inc., is accredited as a provider of nursing continuing professional development by the American Nurses Credentialing Center's Commission on Accreditation.
Anthony J. Jannetti, Inc. is a provider approved by the California Board of Registered Nursing, provider number, CEP 5387.