The American Nursing Informatics Association (ANIA) is the association of professional nurses and associates who:
Are committed to their specialty that integrates nursing science, computer science and information science to manage and communicate data, information, knowledge and wisdom in nursing and informatics practice
Identify informatics practice as a specialty that is essential to the delivery of high quality, and cost-effective health care
Are committed to their professional development and seek to actively engage in a community of like-minded professionals
Use informatics to improve the health of populations, communities, families and individuals by optimizing information management and communication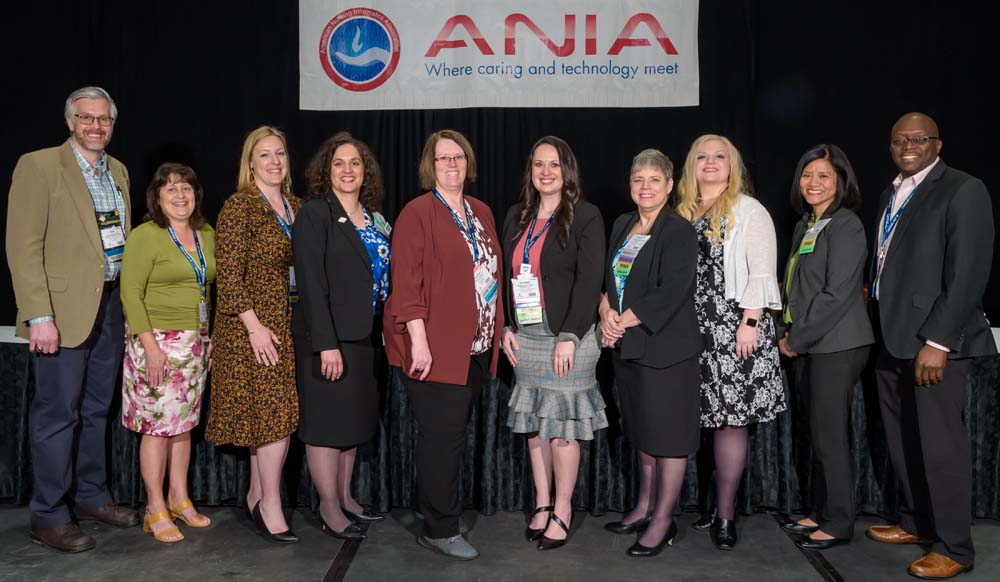 The mission of ANIA is to advance nursing informatics through education, research, and practice in all roles and settings.
ANIA Mission: To advance nursing informatics through education, research, and practice in all roles and settings.
ANIA Vision: To be the organization of choice to advance nursing informatics.
ANIA is an organization originally founded in 1982 as the Capital Area Roundtable on Informatics in Nursing (CARING). CARING was developed and organized by nurses in 1982 as a non-profit undertaking to provide a forum for the advancement of automated healthcare information systems.
In 1992 the American Nursing Informatics Association was formed in Southern California to provide networking, education and information resources that enrich and strengthen the roles of nurses in the field of informatics.
The idea of a merger between the two organizations (ANIA and CARING) began in 2005 with discussions between both Boards of Directors. In 2007 the organizations held their first joint annual conference and officially merged in 2010. After much thought and discussion, the Board of Directors proposed to change the official organization name to the "American Nursing Informatics Association" (ANIA) with a logo tagline of "where caring and technology meet." This name change retains the history of both organizations with an easily recognizable and intuitive national name for future growth. For more information on the background of ANIA, visit our History section.
Membership has broadened to include an estimated 3,000 nurses and other healthcare professionals in informatics practice and includes roles in: system design and implementation, education, research (analysis and evaluation), standards and policy development, quality improvement, as well as those in management and administration.
Today, membership is open to nurses and other professionals interested in informatics nursing. Corporations and individual corporate representatives are also welcomed as members.