ANIA is pleased to present the slate of candidates for the upcoming national election. ANIA members will elect a Western Region Director. Click on the links below to view each candidate's profile. The newly elected Western Region Director will assume their role on the Board of Directors on January 1, 2020.
| | |
| --- | --- |
| Voting begins | 11/1/2019 |
| Voting ends | 11/15/2019 |
| Candidates notified of results | 11/20/2019 |
| New Board Members assume office | 1/1/2020 |
Candidate Profiles
Candidate for Western Director ~ Stephanie Dremel, MSN, BSN, RN
Current Position: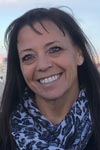 Director of Nursing, UC San Diego Health, San Diego, CA
Biographical Statement:
My educational background includes a Bachelor of Arts degree from Emory University, a Bachelor of Science in Nursing degree from University of Southern Colorado, and a Master's of Science in Nursing degree in Nursing Informatics from Chamberlain School of Nursing. I have been a registered nurse for 21 years and a nurse leader for 20 of those 21 years. I have been a nurse leader at University of California San Diego for 15 years and I am currently the Associate Nursing Director for Gastroenterology. In my role, I am responsible for multiple procedural units and clinics at 2 hospital sites and my staff support both inpatient and outpatient populations. I have oversight over all aspects of operations, including financial, quality, safety, clinical, technology, and strategic aspects. I have been a member of ANIA since 2014 and I have attended every ANIA national conference (5 consecutive years) since becoming an ANIA member.
I was one of the founding members of the San Diego Regional Chapter of ANIA. I served as Vice President of the San Diego chapter initially, served 2 years as Chapter President, and I'm currently serving my 5th year on as a chapter board member as Past President. I've played an active role in our chapter promoting nursing informatics in the San Diego region, including helping put on 3 successful annual educational conferences, as well as multiple chapter events, and co-presented a poster at the 2018 ANIA conference with my chapter colleagues.
Candidate Statement:
I would be a good choice for the next ANIA Board Member Regional Director position because I am passionate about leadership and nursing informatics; committed to giving back to an organization which has rewarded me with opportunities to grow, learn, and connect with like-minded professionals who inspire me; and I possess a fun, collaborative approach to learning and advancing our professional nursing practice.
I have been an active member of ANIA for over 5 years. During my first year as an ANIA member, I helped found the San Diego Regional Chapter of ANIA. I have served as Vice President and President of the Chapter and I am excited and ready to contribute at the national level. ANIA's mission is to advance nursing informatics through education, research, and practice in all roles and settings. I believe that I am a good example of why the words "all roles" are rightfully included in our mission statement. I am a nursing informaticist in a non-traditional informaticist role. I could bring a unique perspective as a member of the board. My wish is for my role and efforts to motivate others to think outside the box in their own career and how they can embrace the nursing informaticist within themselves regardless of their official job title. My hope is to inspire other informatics enthusiasts to become more involved, learn, and achieve professional growth through ANIA. In my Director role, I am constantly tapping into my nursing informatics background, knowledge and education to improve quality, advance communication, manage projects, champion strategic initiatives using data, and adopt new but useful technology to deliver care and manage operations.
ANIA has helped me to stay current, inspired, and knowledgeable. I want to promote this same experience among all of our members. As Regional Director, I would support my chapters, by helping them to feel and stay connected with our organization and with each other. As a founding member of my chapter, I understand the excitement, pride, but also the challenges of starting up a chapter, and I could leverage my own experience to assist others.
Since joining ANIA, I've experienced firsthand the benefits of being part of a professional nursing organization committed to mentorship and a hugely impactful specialty which continually transcends new heights in nursing science. I am ready and would be honored to serve as a Regional Director.
Candidate for Western Director ~ Jennifer E. Finley, MSN, RN, CNL
Current Position: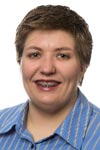 Senior Clinical Analyst, Northern Nevada Medical Center, Reno, NV
Biographical Statement:
In 2005, I graduated from the University of Nevada, Reno with my BSN. Prior to graduating I worked as an apprentice nurse in the intensive care unit for a year and then was hired on full-time upon graduation. I enjoyed the constant learning and challenges of critical care. Eventually, I went from being a bedside nurse, to charge nurse, and then a supervisor in the ICU. As a lifelong learner, I again went back to the University of Nevada, Reno graduating with my MSN in 2014, obtaining certification as a Clinical Nurse Leader (CNL). While attending school I was working as a night shift House Supervisor which allowed me an opportunity to support the staff and use my critical thinking. In 2013, I transitioned into a position as a Clinical Analyst. Currently, my position is Senior Clinical Analyst at Northern Nevada Medical Center. My responsibilities include participating in informatics committee meetings, advocating for enhancements to the EHR for improved patient safety, clinical workflows, and educating staff.
Candidate Statement:
I have been a nurse for 14 years in critical care, leadership and nursing informatics. It is with great enthusiasm and passion for the profession that I am seeking the position of West Region Director. I look forward to being able to collaborate and learn alongside you sharing my knowledge and passion for nursing informatics. I developed a strong clinical background working in ICU and wanting to share and support others became the ICU Supervisor. In 2010, I took on a new challenge as the night shift House Supervisor. As a House Supervisor, I learned to look at the big picture and be able to identify areas of opportunity. All of these experiences have helped me as a Clinical Analyst and now Senior Clinical Analyst at Northern Nevada Medical Center.
During my time as both a Clinical Analyst and Senior Clinical Analyst, I have traveled extensively to support go-lives including Phase I, CPOE, and other optimizations. Also, I have traveled to participate in integrated testing with our Corporate Team and continue to receive additional education with other UHS facilities. I focus on ensuring quality and safety for our patients, and staff. Clinical data is at our fingertips and I have learned and now write reports to drive and support clinical and quality needs. It has been valuable being a certified Clinical Nurse Leader as I am able to lead our informatics clinical projects and optimization efforts. I have previous experience as a Chair of a conference committee and sit on many other committees within my organization such as Medication Safety, Chest Pain and Stroke, Lean Discharge Team and am the current Chair of our local Informatics Committee. I have also recently had the opportunity to support our nursing community by mentoring graduate nursing students and am myself pursuing a Doctorate of Nursing Practice in Informatics Leadership. I am committed to ANIA's Mission: "To advance nursing informatics through education, research and practice in all roles and settings." It is through great organizations such as ANIA that together we can continue to advance nursing informatics. I would be honored to be a part of the ANIA Board of Directors.