ANIA is pleased to present the slate of candidates for the upcoming national election. ANIA members will elect one Regional Director in this year's election. One seat is also available on the Leadership Succession Committee. Since a candidate is running unopposed for the committee seat, members will not vote for this position.
Click on the links below to view each candidate's profile. The newly elected leaders will assume their role on the Board of Directors on January 1, 2023.
| | |
| --- | --- |
| Voting begins | 10/21/2022 |
| Voting ends | 11/11/2022 |
| Candidates notified of results | 11/18/2022 |
| New Board Members assume office | 1/1/2023 |
Melissa Arnold, MBA, BSN, RN
Current Position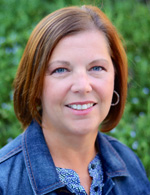 Executive Director, Clinical Informatics, Providence St. Joseph Health, Rancho Santa Margarita, CA
Biographical Statement
I am an Executive Director at Providence St. Joseph Health, which is a large health care system spanning across multiple states. I have held a system position in Clinical Informatics for the past 15 years focused on Quality and Regulatory, Process Improvement, and Clinical Governance. Prior to my transition to informatics, I spent 12 years as clinical nurse in Women and Children's Services at Mission Hospital in Mission Viejo, California. I received a Master of Business Administration in Health Services Management from the University of La Verne and a Bachelor of Science in Nursing from University of Nevada, Las Vegas. I have been an active member of the American Nursing Informatics Association (ANIA) SoCal Chapter since its start. I formally joined the education committee in 2018 after I was a featured speaker at the 2018 ANIA SoCal Chapter Annual Event discussing the "Use of the Electronic Health Record in Treatment and Prevention of Sepsis." In January 2020, I received the appointment of President-Elect and assumed the role of President in 2021. Utilizing certification in Lean and knowledge in process improvement, I am co-chairing a new taskforce, with West Coast chapter partners, to develop a toolkit that can help all chapters who wish to host a Certification Review Course.
Candidate Statement
My name is Melissa Arnold, and I am a candidate for the Regional Director position. I earned my BSN from the University of Nevada, Las Vegas, and MBA from the University of La Verne.
As a nurse for 25 years, beginning with a clinical background in women's services, an interim leadership role exposed me to clinical analytics. Recognizing the long-term probability that harnessing clinical data through the electronic medical record (EHR) could improve the health outcomes of patients, led me to change my career to clinical informatics. This transition provides me with countless opportunities to gain experience, develop, and grow professionally.
As a future-focused leader with effective communication skills, whose work ethic is driven by compassion, dignity, excellence, and integrity, I aim to foster engagement of others and leave an organization better than when I arrived. As a nurse leader, experienced clinician, and advocate for the advancement of nursing informatics my focus is on safety, quality, and efficiency and how new state and federal regulations incessantly affect these three areas.
My desire to serve as the Regional Director stems from my deep commitment to ANIA's mission. Since learning about ANIA, I have looked to support the value it supplies locally and nationally. My commitment strengthened when I presented at a local chapter meeting. In the ensuing years I have seen the tremendous potential ANIA has achieved and its current position influencing the nursing informatics profession and healthcare delivery nationally.
Responsibility is a core strength, meaning once committed to something, I see it through to the end. As the Regional Director, working with chapter leaders, I want to maximize resources and promote ANIA's mission to advance nursing informatics through education, research and practice across all roles and settings by
Serving as a liaison between the region and ANIA by listening and sharing your successes, struggles and recommendations.
Providing chapter aid with the development of strategic plans to obtain recognition for being a Distinguished Chapter
Facilitating cross-regional connections and collaboration between chapter leaders
Encouraging and mentoring those who have taken or would like to take the lead within their own chapter.
Understanding emerging trends promotes nursing informatics to continually evolve, and we need to not only keep pace with the changes but have the foresight to stay ahead of them. We all have a role to play in caring for our profession, and I believe we can do anything TOGETHER; be it locally, regionally, or nationally. Thank you for your consideration.
Pamela Kallmerten, PhD, DNP, RN, CNL
Current Position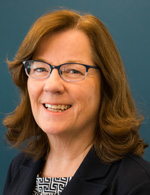 Clinical Associate Professor, College of Health and Human Services, University of New Hampshire, Durham, NH
Biographical Statement
I have been a Registered Nurse for 40 years with 25 years as a nurse educator for pre-licensure and graduate students. Currently, I am a Clinical Associate Professor and Program Director for the Clinical Nurse Leader, Direct Entry Master's in Nursing and Evidence-Based nursing programs at the University of New Hampshire. My passion is teaching the doctoral level course Information Systems and Technology Improvement and mentoring DNP students on their doctoral scholarly projects including increasing access to mental health services through evidence-based mHealth applications (Laganiere, 2022) and the implementation of a patient-facing dashboard to promote Shingrix vaccination in a continuing care retirement community (Stewart, 2021). I have been an active member of ANIA but ready to contribute in a leadership role.
Candidate Statement
The choice for ANIA Regional Director position should be made by our membership with a clear understanding of how the candidate's qualifications ideally position them to support ANIA mission to advance nursing informatics through education, research, and practice. My contributions toward the advancement of nursing informatics starts with education. In my role as a nurse educator, I support the development of both pre-licensure and graduate nursing student's competency in information and healthcare technologies. This is essential in the delivery of evidence-based practice in our technology-rich healthcare environment. In my role as a nurse educator, I have guided students in the use of healthcare technology such as Bar Code Medication Administration, Electronic Medical Records, and decision-support systems with an emphasis on patient safety. The greatest contributions of a nurse educator are toward the development of our future nursing workforce so that they are practice ready.
I have also contributed to the field of nursing research through quality improvement initiatives, and qualitative and quantitative research on the patient portal. While I believe that our nurses should be fluent in the use of information systems and healthcare technology, my passion lies with supporting patient-facing technologies such as the patient portal, mHealth, and telehealth. Historically, nurses are exceptionally positioned for the role of patient advocate and should now partner to leverage technology in this role. As a nurse scientist, I can support our care recipients through the dissemination of my scholarly endeavors.
Lastly, I believe that I can contribute to ANIA through service to the organization. I have held many board positions at the local, state, and regional levels and can provide leadership for the organization. For example, I am the current President of the Eta Iota At-Large Chapter of Sigma Theta Tau International where I have also served previously in the role of President-Elect, Vice President, and Leadership Succession Committee chair. I am currently a member of Sigma Theta Tau Region 15 for regional service. I am also the current Director at Large for the New Hampshire Nurses Association where I have previously served in the role of Secretary. The regional director position is vital to the strength of the organization and I am willing to contribute my time, energy, and dedication to support the organization as a board member for ANIA.
Jennifer Sheinberg, DNP, RN-BC
Current Position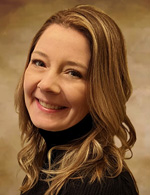 Clinical Informatics Specialist, Penn Medicine Lancaster General Health, Lancaster, PA
Biographical Statement
I am a Clinical Nurse Specialist at Penn Medicine Lancaster General Health in Lancaster, Pennsylvania. My experiences are largely in healthcare technology and nursing leadership both ambulatory and inpatient settings. My role includes developing and implementing interventions to improve the health of attributed populations utilizing informatics principles. I am responsible for advising healthcare leadership on the discipline of informatics and support for technological innovation. My clinical expertise ranges from ambulatory and inpatient clinical care to quality improvement, patient safety, and nursing informatics. I received my Associates Degree in Nursing from Northampton Community College, Bethlehem, PA, a Bachelor of Science in Nursing from Cedar Crest College in Allentown, PA, a Master of Science in Nursing Leadership and Health Systems Management from Drexel University in Philadelphia, PA, and a Doctor of Nursing Practice in Nursing Leadership from the Pennsylvania State University in State College, PA. I am certified in Clinical Informatics from Epic Corporate Systems and Informatics Nursing from the American Nurses Credentialing Center. I am an active member of the American Nursing Informatics Association and member of the Downtime Committee, which recently developed the guide and toolkit for downtime preparedness.
Candidate Statement
Thank you for the opportunity to be considered as the Regional Director for the southeast division. I am hoping to share my experience as well as learn from others and contribute to the best practice standards being championed by ANIA. I have extensive experience in healthcare quality, safety and informatics in both the inpatient and ambulatory settings for the past 15 years. My current position positively influences the adoption and proliferation of information technology with a broad spectrum of constituent interests, aligning technology with goals and desired outcomes across Penn Medicine Lancaster General Health. My role serves as the subject matter expert with respect to clinical documentation features/capabilities and future-state workflows. In addition, I am a liaison between the clinicians and the Information Systems (I.S.) Department. I facilitate on-going super-user training, super-user support and system optimization to achieve and maintain meaningful use for the e-Health system. I work collaboratively as a clinician, an educator, a consultant, and a researcher with a primary responsibility for promoting quality care for patients.
My professional philosophy stems from a strong desire to share my passion in healthcare informatics. I have gained a lot of experience and appreciation for the role of informatics in healthcare. Technology has become more than a critical component of healthcare delivery systems; it is an integral part of our core business. It has placed an important emphasis on the role of health informatics to be a bridge between clinical/operations and the technical teams.
I feel my professional background and academic experiences positions me to uphold the mission by advancing nursing informatics in practice. Aligned with ANIA, my passion in nursing informatics drives my success as a leader and educator. My professional goals are to advance as a leader and continue to educate nurses in academia. My commitment to ANIA and members is to strive for excellence in nursing informatics practice guided by our mission to focus on advancing education, research, and practice. I have been a member of ANIA since 2017 and an active member of the downtime subcommittee since 2021. I had the privilege of working with my colleagues on developing the guide and toolkit for downtime preparedness. This work was presented at the 2022 ANIA conference in April and virtually in July 2022. Being chosen as a member of the regional director team will help me contribute to broader goals in informatics promoted by the ANIA.
Kimberly Velez, MSN, RN
Current Position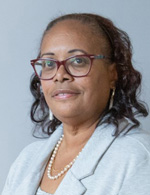 Expert Clinical Informatics Trainer/Educator, Northwell Health, Brooklyn, NY
Biographical Statement
I am an RN currently in the role as an Expert Clinical Informatics Nurse and Educator at Northwell Health, Long Island, NY. I earned an MSN in Nurse Executive and two advanced Certificates in Nursing Informatics and Nursing Education. My nursing career includes management, all areas of Inpatient, Emergency Room, PACU, and as a Float Nurse.
I belong to 8 nursing organizations and sit on the board of 6 on National, State, and Local levels, including ANIA NY Tri-State, ANA Nominating Committee (national), Leadership Succession Committee of Sigma Theta Tau International, three Sigma chapters, NACLI (local nursing organization as Past-President and spent 14 years on the NYS Board for Nursing (Licensing Department). I am the current Treasurer for ANIA NY Tri-State Chapter. I am committed to evidence-based models of research, teaching, community outreach, mentoring and spending time with family.
Candidate Statement
ANIA's mission statements paint a clear picture that nurses are instrumental in shaping the future of informatics within healthcare. ANIA has inspired me to constantly advance and promote nursing informatics, and why I am honored to run for a position on the Leadership Succession Committee. I currently hold an active membership in ANIA NY Tri-State and serve as the Treasurer showcases my commitment to nursing informatics.
As an Expert Clinical Informatics Nurse for 13 years, this position combines two passions of mine, education, and technology. My nursing background spans 20+ years featuring management, Emergency Room, PACU, and Float in public and private institutions across diverse, culturally underserved populations. These experiences of different points of view shape the lens used when practicing nursing. To summarize, the path towards nursing education launches with an RN degree from the College of Staten Island, BS of Nursing from SUNY Downstate, MSN in Nurse Executive from Long Island University, Post-Graduate Certificate in Informatics from the University of Phoenix, and currently enrolled in a Nurse Educator Post-Graduate Certificate program to pave the way to academia.
The professional experiences, coupled with educational underpinning, have built the foundation for my leadership, management interactions across the Nursing community. In addition to ANIA membership, I hold active Sigma memberships with Alpha Omega Chapter as their Vice-President, Delegate for Psi Tau Chapter at SUNY Downstate Medical Center, and Omicron Delta Chapter at the University of Phoenix, I also serve on the Board of Directors of ANA-NY, Treasurer and Immediate Past-President for the Nurses Association of the Counties of Long Island (NACLI). These leadership roles on national, state, and local nursing associations, in addition to committee collaborating efforts on Nominating, Bylaws, Nursing Practice, and Ethics, to name a few, add to my level of prowess in this space and demonstrate a willingness to volunteer. I currently belong to eight nursing organizations, sit on the board of six of them, and currently have experience as a Leadership Succession Committee member on a national level. Holding these various leadership positions adds to my range of knowledge and perspective to work in various committees and teams. I will end with my motto, "Strive to be better tomorrow than you are today," which displays my goal to seek qualified candidates for a diverse ballot.
Electronic Voting / Ballots
Ballots will be sent to ANIA members who are eligible to vote via email on October 21, 2022. Please watch your inbox for an email ballot from tom.greene@aniahq.org via SurveyMonkey (member@surveymonkeyuser.com). The deadline to cast your vote is November 11, 2022.