ANIA is pleased to present the slate of candidates for the upcoming national election. ANIA members will elect two National Regional Directors in this year's election. Two seats are also available on the Leadership Succession Committee. 
Click on the links below to view each candidate's profile. The newly elected leaders will assume their role on the Board of Directors on January 1, 2024.
| | |
| --- | --- |
| Voting begins | 10/20/2023 |
| Voting ends | 11/10/2023 |
| Candidates notified of results | 11/17/2023 |
| New Board Members are required to attend ANIA Virtual Retreat | 1/26-27/2024 |
| New Board Members introduced to Membership at Annual Conference in Chicago, IL (It is an expectation that newly elected board members will be present at the Annual Conference. Financial support is provided.) | 5/09-11/24 |
National Regional Director Candidates
Julie Jones, MS, RN-BC
Current Position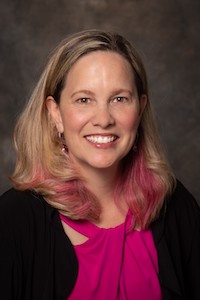 Network Epic Clin App Analyst Lead RN, University of Vermont Health Network
Biographical Statement
Julie Jones, a seasoned informatics nurse with over a decade at the University of Vermont Health Network (UVMHN), was pivotal in the 2009 transition from paper to electronic health records at the University of Vermont Medical Center. Holding a Master's degree in adult nurse practitioner program from the University of Vermont, Julie is certified as an Informatics Nurse by the American Nurses Credentialing Center. In her current role as Network Epic Clin App Analyst Lead RN at UVMHN, Julie optimizes our healthcare network's digital infrastructure, blending clinical expertise with technical proficiency. Her key responsibilities include customizing Epic's electronic health records system for healthcare providers, leading a team of analysts to enhance patient care efficiency, and facilitating communication between clinical staff and IT. Beyond her professional accomplishments, Julie has demonstrated outstanding leadership in the nursing community, serving Sigma Theta Tau International (STTI) for two decades. As chapter president, she revitalized the chapter, achieving 20% growth and fostering engagement. At the international level, she sat on the STTI board of directors, nurturing collaboration among chapters globally. Julie's dedication also extends to her role as President of the Vermont Chapter of ANIA and as co-chair of the Social Media Committee for ANIA from 2017 to 2019. As co-President of the inaugural ANIA chapter, I pioneered the path for subsequent chapters to follow suit. During her tenure as co-President of the Vermont Chapter of ANIA, she played a crucial role in leading and advancing the chapter's mission and activities. Her role as co-President has been essential in shaping the chapter's identity and impact within the field of healthcare informatics in Vermont. As the co-chair of the Social Media Committee for ANIA from January 2017 to 2019. In this role, I played a significant part in managing and enhancing ANIA's social media presence and engagement. Her responsibilities included creating and curating content for various social media platforms, developing strategies to increase followers and engagement, and collaborating with other committee members to promote ANIA's mission and initiatives through social media channels.
Candidate Statement
Dear ANIA Colleagues,
I'm honored to announce my candidacy for ANIA Regional Director. With a decade in nursing informatics and a deep commitment to ANIA's mission, I'm well-qualified to lead and contribute to the organization's growth.
My journey began as a clinical nurse, evolving into an MS in Adult Nurse Practitioner with roles in clinical and informatics settings. I've implemented EHRs, led interdisciplinary teams, and conducted informatics research, understanding the challenges faced by nursing informaticists.
As a candidate for Regional Director, I bring several strengths to the table. First and foremost, I am a passionate advocate for the advancement of nursing informatics. I firmly believe that informatics plays a pivotal role in improving patient care and nursing practice, and I am committed to promoting this belief across our region. I am also dedicated to fostering collaboration and knowledge-sharing among ANIA members. Through my leadership, I will work tirelessly to create opportunities for networking, professional development, and mentorship within our region.
One of my key priorities as Regional Director would be to enhance ANIA's presence within our region. I will actively engage with local chapters, healthcare organizations, and educational institutions to expand our membership base and ensure that ANIA remains a vital resource for nursing informaticists in our area. Additionally, I will work to tailor ANIA's offerings to meet the specific needs of our region, whether that involves organizing regional conferences or facilitating workshops on emerging informatics trends.
Furthermore, I am deeply committed to diversity and inclusion in nursing informatics. I firmly believe that a diverse membership strengthens our organization and enriches our perspectives. I will strive to ensure that ANIA remains a welcoming and inclusive space for all informatics professionals, regardless of background or experience.
In conclusion, I'm excited to serve as ANIA Regional Director. My background, commitment, and passion position me uniquely to contribute to ANIA's mission. Your support would be an honor, and together, we can advance nursing informatics and provide valuable resources to our members.
Thank you for your consideration.
Bonnie Jean Norris, MS, RN-BC, CPHIMS
Current Position

Senior Informatics Analyst - Assistant Professor of Healthcare Administration, Mayo Clinic, Rochester, Minnesota
Biographical Statement
I am an experienced nursing informatics professional with a strong educational background and a proven track record of success in the field. I hold a Post MS Certificate in Nursing Informatics from Walden University, earned in April 2012, complemented by a Master of Science in Adult Health Nursing from the University of Minnesota in 2001 and a Bachelor of Science in Nursing from Truman State University, where I graduated cum laude in 1995. With over twenty years of experience at Mayo Clinic, I have progressively advanced my career, currently serving as a Senior Informatics Analyst in Enterprise Quality Informatics. In this role, I have demonstrated my expertise in electronic data collection and reporting, data management, and project management using tools like SQL, Tableau, and Epic. My commitment to excellence in nursing informatics is further exemplified by my involvement in professional organizations like the American Nursing Informatics Association (ANIA), where I hold Midwest chapter leadership roles, and my publications in esteemed journals such as the Journal of Informatics Nursing and Nursing Informatics Today. I am also proud to possess several professional certifications, and the one dearest to my heart is the ANCC Certified Informatics Nurse. My extensive background and passion for nursing informatics make me an ideal candidate for the Nursing Informatics Regional Director position, where I am eager to leverage my skills and experience to drive innovation and excellence in healthcare informatics.
Candidate Statement
With a deep commitment to the ANIA and a strong passion for data-driven healthcare, I believe that I am well-suited to serve as an ANIA Regional Director, where I can contribute significantly to advancing the organization's mission to promote nursing informatics through education, research, and practice.
As a long-standing ANIA member, ANIA is the professional organization that has provided me with much support as an informaticist. As the President of the ANIA Midwest Chapter, I have been proud to serve the organization that supports me as an informaticist at chapter level. I have gained invaluable leadership experience and a comprehensive understanding of the unique challenges and opportunities faced by our members. My dedication to the chapter members is unwavering, and I have consistently strived to create a supportive and collaborative environment where nurses in our region can thrive and excel in the field of informatics. I am committed to fostering connections among our members, facilitating educational opportunities, and promoting the exchange of knowledge and best practices. As an ANIA Regional Director, I would extend these efforts to a broader scale, ensuring that all ANIA members across my assigned region have access to resources, mentorship, and networking opportunities that empower them to make meaningful contributions to the field.
One of my core strengths lies in my love for data and its transformative potential in healthcare. My extensive experience in roles such as quality Senior Informatics Analyst at Mayo Clinic, where I have been responsible for data profiling, extraction, and analysis, equips me with a deep understanding of the practical applications of informatics surrounding data. I have harnessed advanced informatics tools and methodologies to drive quality improvement and regulatory compliance initiatives, aligning seamlessly with ANIA's mission to elevate the role of nursing informatics in healthcare outcomes.
In conclusion, my extensive background, leadership roles, dedication to chapter members, and fervor for data-driven healthcare uniquely position me to contribute significantly to ANIA's mission. If elected as an ANIA Regional Director, I will champion education, research, and practice in nursing informatics across diverse settings, ensuring that nurses are well-equipped to harness the power of informatics to improve patient care and outcomes. I am excited about the opportunity to serve as a supporter for positive change and innovation within ANIA and the broader nursing informatics community.
Jamie L Wolf, MSHI, RN-BC
Current Position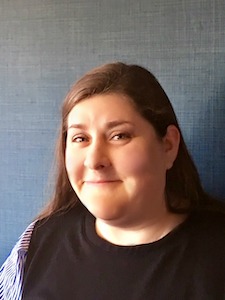 Lead Clinical Consultant, Oracle Health, Gladstone, Missouri
Biographical Statement
In my current role as a Lead Clinical Consultant at Oracle Health I have led internal and external project teams through workflow and clinical design recommendations in complex organizational environments. I have leverage continuous process improvement techniques to promote quality of care and patient outcomes. During complicated deployments I act as the point of escalation for clinical workflow integration risks and issues. I work directly with organizational leadership to foster an environment of cooperation between disciplines and project leads. In addition I provide strategic leadership for multi-facility organizations, including activities around establishing governance, staff adoption and policy updates/creation. Other key responsibilities include the delivery of real time analytics through report creation and validation. I return to my nursing informatics community by mentoring new informatics professionals and supporting professional development within our department.
During my time as an ANIA member I have participated in our local Heart of America chapter and help the role of President in 2022. I also assist in teaching the Data section of the Review Course offered by ANIA at the national conference.
Candidate Statement
During my 15-year career as a professional nurse I have leveraged my clinical expertise and technology to improve health and health care equity, safety, quality and outcomes. I hold a Bachelor's degree in Nursing and a Master's degree in Health Informatics which has provided me an expert understanding of both the health care delivery system and clinical operational flow. My current position as a Clinical Informatics Consultant, has provided me opportunity to promote collaboration between several clinical teams and a leading electronic medical record vendor. This valuable experience will assist me in excelling in a leadership role within American Nurses Informatics Association.
Additionally, my years of experience working in both clinical and administrative positions within healthcare organizations. In those roles, I have successfully led the implementation of electronic health record systems, resulting in improved patient safety, efficient workflows, and improved communication across the healthcare delivery system. I have also collaborated closely with nursing staff and other healthcare professionals to develop customized solutions that align with their unique needs.
One of my key strengths is my ability to communicate effectively and foster collaboration among multidisciplinary teams. I have a proven track record of working closely with nurses, physicians, IT professionals, hospital leadership, and other stakeholders to ensure that informatics projects are implemented smoothly and achieve desired outcomes. I understand the importance of engaging and empowering clinical staff in the informatics process, as they play a critical role in the delivery of care.
In addition to my technical skills and leadership abilities, I am deeply passionate about the mission and values of ANIA. I believe that nursing informatics is essential to the future of healthcare and understand the value of integrating nursing informatics into practice. I encourage informatics nurses to sit for the ANCC Nursing Informatics Certification test through personal and work communities alike. I am confident that my demonstrated track record of leadership, technical skills, and commitment to influence healthcare through informatics align perfectly to advance ANIA's mission and serve its members. I would be honored to serve in a leadership position by promoting member engagement and by actively participating in ANIA committees and workgroups to advance informatics nursing.
Heather Zuhn, DNP, RN-BC, CNOR
Current Position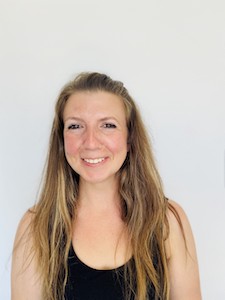 Manager Epic Inpatient Applications, Denver Health and Hospital Authority, Denver Colorado & ANIA Colorado Chapter President
Biographical Statement
I started my career at Duke University Hospital in the Cardiothoracic Operating Room as a circulating and scrubbing nurse. I then moved to Denver, Colorado where I continued working in the operating room at a local community hospital. During my clinical practice I received my certification as an OR nurse (CNOR). I started my informatics education after receiving a HITEC grant to obtain my certificate in Health Information Management and Health Information Exchange from the University of Colorado. I continued this coursework to then complete my Masters in Nursing Informatics from the same institution. Around this time I transitioned into nursing informatics with the role of Meaningful Use Informaticist at Catholic Health Initiatives (now Common Spirit Health). This was when I first got my introduction to ANIA! I attended the 2014 conference in Las Vegas and fell in love with the organization.
I soon transitioned into the role of Epic OpTime/Anesthesia analyst at the very beginning of Denver Health's Epic implementation. This gave me the incredible opportunity to combine my informatics knowledge and perioperative expertise. I then completed my Master's in 2014. During this time I also was invited to and participated in the CCI-Institute's revision of the CNOR exam via committee. I got the amazing opportunity to sit down with perioperative leaders from around the country to make sure that all perioperative topics (including perioperative informatics!) were represented in the new version of the exam.
I started taking on leadership roles in 2019 when I took over as the president of the Colorado Chapter of ANIA. Through this period of time we earned distinguished chapter and conducted a Certification Review Course!. In 2020 I started coursework to obtain my DNP in health systems leadership which then finished in December 2022. During this coursework I focused mainly on healthcare informatics leadership and topics. Finally, I started my most formal leadership role as the manager of a team of analysts that covers building out our system for inpatient pharmacy, inpatient providers, the emergency department, perioperative services, inpatient nursing and many other inpatient clinicians. I am terming off of my chapter president role and would love to take on a new opportunity! I am also the mama to a 5 year old son, 1 year old daughter, 14 year old dog and two kittens!
Candidate Statement
I greatly appreciate the opportunity to be considered for the regional director position. I am particularly interested in being able to continue to represent the West Region, in which I reside. I am very dedicated to networking within the informatics community. I believe this is an opportunity to bring our west region chapters together to better support each other.
I am very passionate about providing education and making education more accessible to our communities. I believe in connecting with the broader informatics community to provide education across disciplines. I also feel that, in this role, I could help broaden the scope of our group to recruit clinicians outside of traditional nurse informaticist roles. Having worked as an informaticist, an analyst and a leader of analysts I can vouge for the fact that we all have many overlapping duties and could gain a lot from the knowledge we all have to share.
I also have become a leader in this new world of virtual teams. This makes me uniquely qualified to help build teams and enthusiasm across large geographic areas. I currently lead a team of 16 analysts across multiple disciplines. I have IT professionals, nurses, pharmacists and speech pathologist that all work together on my team. I have been able to keep comradery together both virtually and occasionally in person over the last few years.
As the president of the Colorado Chapter I have gained great insight into how to maintain a chapter and attempt to grow it, again, during some very challenging times. While we weren't able to grow membership during the height of the Covid-19 pandemic, we were able to maintain…which was a great accomplishment. Working through these challenges and supporting our chapter through the first few years of distinguished chapter and the hosting of a successful CRC class has me poised to be able to support other chapters through similar issues and growth opportunities.
No matter the result of this exercise I am so grateful for the opportunities ANIA has provided me and I look forward to many more years of involvement in this organization!
Leadership Succession Committee Candidates
Linda R DiCarlo, MS, BSN, RN-BC
Current Position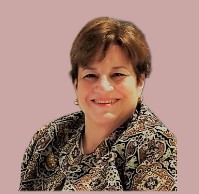 Director of Nursing Informatics, Lenox Hill Hospital - Northwell Health, New York, New York
Biographical Statement
Currently, I am the Director of Nursing Informatics of a Magnet hospital in Manhattan covering three sites for Northwell Health. My role is Nursing liaison to IT and administrator of nursing applications. This requires close collaboration with the CIO, CMIO, CNIO, CNO, clinical staff and other disciplines. My nursing experience spans over 25 years in various roles as clinical staff and nursing leadership including: nursing informatics, critical care nurse, school nurse, and nurse educator. My education includes a BSN in Nursing and a MS in Hospital Administration. I am also certified in Nursing Informatics, and I have completed the Executive Leadership for Healthcare Professionals certificate awarded by Cornell University. In addition, I hold a paralegal certificate. During 2018-2020, I served on ANIA's national Leadership Succession Committee. I have also been active in the NY Tri-State Chapter of ANIA on the program committee, President Elect, and most recently as President of our chapter.
Candidate Statement
In reviewing ANIA's mission statement, my varied nursing experience, informatics experience, and professional organization involvement provides an excellent background as a candidate for the Leadership Succession Committee.
During my career I have been employed by an independent hospital, a large health system, a private duty agency, physician office, consultant for private companies, a community college, and a private university all in various roles. As stated, the roles were varied: clinical staff nurse, nursing leadership roles, school nurse, recitation instructor in a skills lab, and nurse educator. While working as a critical care nurse in open heart and the EPS lab, I became interested in technology and nursing informatics. I connected with the IT department and became involved as a subject matter expert. As I transitioned to a nurse educator position, I expanded my informatics experience as instructor to all new nursing hires providing them hands-on computer training on the EMR. When the opportunity for a clinical analyst became open at my organization, I took that position and was trained on how to build an EMR. I became one of the analysts that focused on nursing requests and met with clinical nurses to convert their requests into a change or new document in our EMR. My next role evolved as the Nursing Department was looking for a manager for their Nursing applications including payroll. The position changed and developed to what it currently is as a director.
During this period, I became involved in research, publishing, and presentations related to nursing and nursing informatics. I have co-authored two chapters on Project Management and Nursing Informatics. In addition, I have collaborated with clinical nurses on BCMA research and various presentations and publications.
Currently, I am a member of the following professional organizations ANIA, HIMSS, SONSIEL, ANA, NYONEL, and STTI. For ANIA national, I have served on the Leadership Succession Committee for the 2018-2020 term. I am an active member in the NY Tri-State Chapter of ANIA and am currently serving as chapter president. The chapter has been recognized as a distinguished chapter. As a member of the Alpha Omega Chapter of STTI, I have served on the chapters Leadership Succession Committee, and various Board of Director roles.
My experience in nursing education, clinical experience and collaborations in research, presentations, and publications provide a substantial foundation for a role of ANIA's Leadership Succession Committee.
Thank you for considering my nomination.
Inga Gerard, RN-BC BSN MSHI
Current Position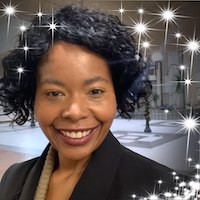 Clinical Informatics Specialist, Northwell Health, New York, New York
Biographical Statement
My background is in Transplant Solid Organ Med Surg where I began my nursing career in 2005. I slowly transitioned to health informatics in 2011 as a go-live consultant while still working as a floor nurse part time. I pursued and obtained my Masters in Health Informatics as I was working mostly with physicians and providers within my role as a Informatics Resource for Providers. My nursing background enabled me to look at end-user requests from end to end perspectives to understand downstream impact to providers, clinicians and ancillary staff. It is my passion to find ways to leverage technology in ways that enhances provider and clinician experience, workflows and patient safety. I have been an ANIA member since 2013; first in the DFW chapter and now in the NY Tristate chapter. I have and currently serve as the Social Media Officer for the NY Tristate Chapter since 2020.
Candidate Statement
I serve to promote our educational workshops and encourage community engagement within our chapter as Social Media officer. In fact, this is a position that I proposed be created for the NY Tristate chapter when i first transferred from DFW. Most recently I launched our chapters Facebook Private Group and conducted a survey among members to gauge how or members use social media so that we can leverage that information. I also sit on the board and it has been an absolute honor to serve in this capacity while working with such strong informatics resources in our group.
I am dedicated to fostering the active engagement of our community members and recognize that we need strong local and national leadership in order to accomplish this. I seek to find leaders who inspire members to keep growing and accomplishing more in their respective informatics roles though leading by example. In this position I would have the opportunity to support ANIA in that effort.
Denise de los Reyes, BSN, RN
Current Position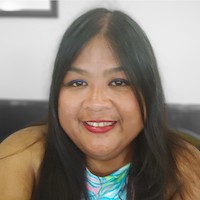 Director of Innovations and Implementation, Independent Living Systems, Doral, Florida
Biographical Statement
Denise de los Reyes is a registered nurse and has been in the healthcare industry for over 30 years. She received her Bachelor of Science in Nursing from New Jersey City University (formerly Jersey City State College). She received her nursing diploma from Ann May School of Nursing which was affiliated with Jersey Shore University Medical Center in Neptune City, New Jersey. She has worked in numerous Acute Care Hospitals in LA, WI, and NJ. Denise has worked in the Healthcare and Health Insurance Industry for over 25 years from Horizon Blue Cross Blue Shield of New Jersey to her current position at Independent Living Systems. Majority of her professional experience were learned from the companies where she worked where she was hands on reviewing authorizations and claims, and implementation of Healthcare Management Applications for Case Management, Disease Management and Utilization Management.
At Independent Living Systems, she is the Director of Innovations and Implementation where she oversees the implementation of new health plans and/or new programs with configuration and letters for Member Services, Care Management and Utilization Management. Not only does she provide system support, but she is also a vital key player in providing analysis and solutions for numerous departments. Denise bridges the Clinical and IT as she could document the logic for their system. She currently is implementing the Training Departments new Learning Management System for NY, CA and FL.
Since joining ANIA in 2020, she became a vital part in the ANIA South Florida Chapter as Chapter Secretary where her organization skills were needed and they were able to obtain Distinguished Chapter. She is currently organizing committees in the chapter and getting members to be more involved.
Other committees where she is actively involved are: ANIA Southeast Educational Committee, HealthCare Information and Management System Society (HIMSS) – South Florida Chapter, Independent Living Systems Educational Committee, and Independent Living Systems – Walk to End Alzheimer's Committee.
In the ANIA SE Educational Committee, Denise contributes as a Nurse Planner for their continuing education. In HIMSS South Florida Chapter, she currently joined to be a Mentor. At ILS, she wrote the proposal for the Educational Committee. She contributes to the Alzheimer's Committee by fundraising with Bake Sales, Special Events and the Walk in December.
In her spare time, she is also part of her HOA Special Events Committee to bring their community together.
Candidate Statement
As an ANIA Leadership Succession Committee Member, my goal would be to get ANIA Chapter Leadership involved in getting their members to vote with techniques to get their attention. This can be accomplished by advertising, theme songs, and campaigning. I would love to see geographical locations where votes are coming in from or lack of votes so we can pinpoint on how to reach those markets.
With my excellent skillsets of analysis and data gathering, review process, interviewing skills, and solutioning, we will be able have more voters in every state by proposing different ideas on how to market to the Chapters to encourage their members to vote. I would love to see other chapters include the voting process on their Chapter Websites and a list of the Qualified Candidates with their Biographical Statement and Candidate Statement. I have become quite an expert on Chapter Maintenance so I am able to show others how to make their home page usable.
My current position allows me to work across different markets from East to West and North to South. My qualifications for this position are my organizational skills and follow-through ability to get the job done. I am a detailed oriented individual and a great team player. I enjoy getting other people involved in ANIA. Whether I am creating surveys, educational presentations, or meeting presentations, I pay close attention to the details – BIG or SMALL.
It's all about communication and how it is delivered. We need to entice our ANIA Members. When I first joined ANIA in 2020, I honestly did not know anyone; but with the 1st conference in San Diego, I began meeting other members who introduced me to more members and eventually became part of the ANIA South Florida Chapter where I became Chapter Secretary. It was a journey in navigation! When the ANIA Conference was held in our home state of Florida, my network of ANIA Members became larger.
If you vote for me, you will not be disappointed, but will be pleased with my infectious personality.
VOTE for Denise de los Reyes!
Orlando Scott, MSN, RN, CPHIMS, CTT+, VTT+
Current Position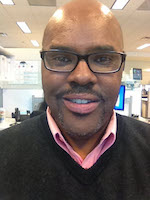 Sr. Clinical Workflow Consultant, Philips Healthcare, Atlanta Georgia
Biographical Statement
Master prepared Registered Nurse with a focus on nursing education. I hold a post masters certificate in Healthcare Information Systems and CPHIMS certified. I am also a Certified Virtual and Technical Trainer. My passion centers around bringing evidence base practice to clinical environment with the use of technology in various settings. Currently I am a Senior Clinical Workflow Consultant for Philips Healthcare. In this position I work with healthcare organizations to assess current states of clinical practice and design future states to streamline vital signs device integration. Mange, development, and implement clinical decision support protocols to track and trigger signs of acute deterioration in General Ward patients. Aid in the deployment of secondary notification of patient alerts and alarms to staff communication devices. I am an active member of the Georgia Chapter of ANIA and President Elect. I serve on the Southeast Education Committee, which is a group of ANIA Chapters dedicated to the National ANIA mission and purpose of advancing informatics nursing through quality educational offerings in various practice settings. I was selected for the 2019 Annual ANIA Conference in Las Vegas as a live presenter focusing on the role of Nurse Informatics Specialist as Information Managers.
Candidate Statement
From the beginning of my formal Informatics career around eight years ago I have found it valuable to be a part of a professional organization which supports its members in their pursuit of excellence. ANIA has provided me the opportunity for professional growth, expanded educational opportunities, and the ability to network with a dynamic group of Nursing Informatics Specialist. For the past several years I had the honor to serve as a Board Member at Large for the Georgia Chapter of ANIA. This opportunity has allowed me to exchange ideas and knowledge with like-minded individuals at the state level. Working closely with the Georgia ANIA board I have gained valuable insight into the requirements of chapter leadership and the support of the national organization. I would use this experience to continue to support ANIA at the national level as well as expand my knowledge of the Leadership Succession Committee. I am a proud member of the ANIA SE Education Committee, a group of state level Chapters, whose goal focus on growing our membership, engaging members in activities to support the communities we serve and providing quality education offerings to support professional development.
Being selected for the Leadership Succession Committee would allow me to continue to foster the infectious spirit of the leaders I have the pleasure to work with thus far, and to support the organization's mission and purpose at a national level. My professional passions focus on aiding clinical staff/providers with the opportunity to use information technology to improve patient outcomes and enhance clinical workflows in all settings. These passions are fostered through my use of relevant research and varied educational experiences for the different roles and clinical settings I support. If selected for this position I would continue my current efforts and passions of fostering professional development, assisting in providing quality education to our members and encouraging service to the communities in which we live, work, and support. As in my presidential bid statement to the Georgia memberships, I see the role of serving on the Leadership Succession Committee as a chance to continue our grow of the national organization by assisting in selecting dynamic, futuristic, and inclusive candidates/leaders for office who will make ANIA the number one professional organization of choice for new and existing Nursing Informatics members. This would truly be an honor and a privilege to serve this professional community and organization.
Robin L Ward, RN-BC, CPHIMS, CEN
Current Position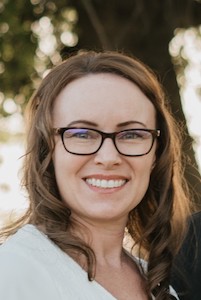 RN Informaticist, Community Health System (aka Community Medical Centers), Clovis, California
Biographical Statement
My educational background includes an associates degree in nursing; I am currently nearing completion of the RN to MSN (with specialization in Informatics) through Aspen University. I hold certifications in Emergency nursing (CEN), Informatics (ANCC), and HIMSS (CPHIMS). My current job role includes supporting several service lines in a small hospital system (approximately 1200 Inpatient beds) with end user support, EHR enhancements, and module go-lives. I utilize project management, critical thinking, presentation, meeting facilitation, and communication skills to complete projects. I often serve as the liaison between clinical staff and computer analysts to help communicate needs and assist with build and data validation. I also perform chart navigation for surveyors during CMS, CDPH, and Joint Commission surveys. My past ANIA experience includes serving two years on the leadership succession committee.
Candidate Statement
I feel that I am qualified for a position on the leadership succession committee because I am passionate about the field of nursing informatics and enjoy participating in the election process. I am very reasonable, dependable, conscientious, and organized. I have served on the leadership succession committee for the past two years, which has afforded me the opportunity to learn first hand about the committee responsibilities, processes, and functions. My hope is that through my involvement, I can help the candidate experience be positive, ensure that candidates are properly qualified to be on the ballot, and learn more about fellow members of ANIA.
Laura Zarlenga , MSN, RN-BC
Current Position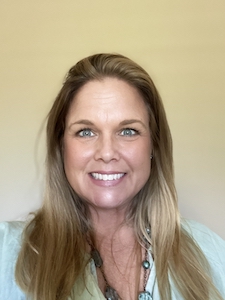 Advanced Clinical Informatics Specialist, BayCare Health System, Land O' Lakes, Florida
Biographical Statement
Laura Zarlenga MSN, RN-BC is the Advanced Clinical Informatics Specialist for BayCare Health System. She began her nursing career in 2010 at St. Joseph's Children's Hospital, part of BayCare's health system after graduating with her RN degree in 2009. In 2014, Laura received her Bachelor of Science of Nursing from Jacksonville University. Laura joined ANIA in 2017 and attended her first conference that year. She currently publishes a quarterly newsletter for the local ANIA chapter. In 2018, Laura transitioned to the Clinical Facility Support team at BayCare where she assisted with implementation of several clinical informatics initiatives and supported physicians and nurses with daily use of the Cerner EMR and other clinical technologies. Laura earned her Master's Degree in Nursing with specialization in Nursing Informatics from Jacksonville University in 2020. In 2021, Laura took a consulting role to help an organization develop their Occupational Health EMR. She returned to BayCare in May 2022, to become the Advanced Clinical Informatics Specialist at the system level. Laura is enthusiastic about clinical informatics, improving workflow processes and patient safety. She is excited to teach, train, and promote the understanding, integration, and application of clinical processes and healthcare information technology.
Candidate Statement
I am writing to express my strong interest in becoming a member of the Leadership Succession Committee for the American Nursing Informatics Association (ANIA). As a dedicated professional in the field of nursing informatics, I am passionate about advancing the mission of ANIA of advancing nursing informatics through education, research and practice and serving its members. I wish to contribute to ANIA's vision of being the organization of choice to advance nursing informatics.
I believe that being a part of the Leadership Succession Committee will provide me with an incredible opportunity to contribute to the growth and development of ANIA. With my experience in nursing informatics, I am confident that I can bring valuable insights and perspectives to the committee's discussions and decision-making processes. I am committed to working collaboratively with other committee members to identify and cultivate future leaders within the organization, ensuring a smooth transition of leadership and continuity of ANIA's mission.
I am committed to advancing the mission of ANIA. I firmly believe that nursing informatics plays a crucial role in improving healthcare outcomes and enhancing patient care. I will work diligently to identify and support individuals who share this vision and have the potential to lead ANIA in achieving its goals.
In addition to advancing ANIA's mission, I am also dedicated to serving its members. As a member of the Leadership Succession Committee, I will strive to ensure that the needs and interests of ANIA's diverse membership are represented and addressed. I will actively promote ANIA's initiatives and events, encouraging members to participate and contribute to the association's activities. Currently, in our local chapter, I create a quarterly newsletter and two of my favorite pieces from every issue are the stories that our members share of their journeys to becoming ANCC certified in nursing informatics and our preceptor connection column in which we provide the opportunity for our student members to connect with potential preceptors from their area. By facilitating meaningful connections and fostering a sense of community, I aim to strengthen the bonds among ANIA members and create opportunities for professional growth and development.
In conclusion, I seek to be a member of the Leadership Succession Committee for ANIA because I am committed to advancing the association's mission, vision, and serving its members. I am eager to collaborate with other committee members, identify future leaders, and ensure the continued success of ANIA.
Electronic Voting / Ballots
Ballots will be sent to ANIA members who are eligible to vote via email on October 20, 2023. Please watch your inbox for an email ballot from tom.greene@aniahq.org via SurveyMonkey (member@surveymonkeyuser.com). The deadline to cast your vote is November 10, 2023.