ANIA is pleased to present the slate of candidates for the 2019 national election. ANIA members will elect a National Secretary, Educatior Director, and two Leadership Succession Committee Members this year. Click on the links below to view each candidate's profile. Newly elected National Board Members will assume their roles on January 1, 2019.
| | |
| --- | --- |
| Voting begins | 11/1/2018 |
| Voting ends | 11/15/2018 |
| Candidates notified of results | 11/20/2018 |
| New Board Members assume office | 1/1/2019 |
Candidate Profiles
Candidate for National Secretary ~ Stephanie Dremel, MSN, BSN, RN
Current Position: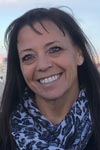 Associate Director of Nursing, University of California, San Diego, CA
Biographical Statement: My educational background includes a Bachelor of Arts degree from Emory University, a Bachelor of Science in Nursing degree from University of Southern Colorado, and a Master's of Science in Nursing degree in Nursing Informatics from Chamberlain School of Nursing. I have been a registered nurse for 21 years and a nurse leader for 20 of those 21 years. I have been a nurse leader at University of California San Diego for 15 years and I am currently the Associate Nursing Director for Gastroenterology. In my role, I am responsible for multiple procedural units and clinics at 2 hospital sites and my staff support both inpatient and outpatient populations. I have oversight over all aspects of operations, including financial, quality, safety, clinical, technology, and strategic aspects. I have been a member of ANIA since 2014 and I have attended every ANIA national conference (5 consecutive years) since becoming an ANIA member. I was one of the founding members of the San Diego Regional Chapter of ANIA. I served as Vice President of the San Diego chapter initially, and am currently serving my 2nd year as Chapter President. I've played an active role in our chapter promoting nursing informatics in the San Diego region, including helping organize 2 successful annual educational conferences, as well as multiple chapter events, and co-presented a poster at the 2018 ANIA conference this year with my chapter colleagues.
Candidate Statement: I would be a good choice for the next ANIA Board Member Secretary position because I am passionate about leadership and nursing informatics; committed to giving back to an organization which has rewarded me with opportunities to grow, learn, and connect with like-minded professionals who inspire me; and I possess strong organizational skills and an administrative background.
I have been an active member of ANIA for over 4 years. During my first year as an ANIA member, I helped found the San Diego Regional Chapter of ANIA. I have served as Vice President and President of the Chapter and I am excited and ready to contribute at the national level.
ANIA's mission is to advance nursing informatics through education, research, and practice in all roles and settings. I believe that I am a good example of why the words "all roles" are rightfully included in our mission statement. I am a nursing informaticist in a non-traditional informaticist role. I could bring a unique perspective as a member of the board. My wish is for my role and efforts to motivate others to think outside the box in their own career and how they can embrace the nursing informaticist within themselves regardless of their official job title. My hope is to inspire other informatics enthusiasts to become more involved, learn, and achieve professional growth through ANIA.
In my Director role, I am constantly tapping into my nursing informatics background, knowledge and education to improve quality, advance communication, manage projects, champion strategic initiatives using data, and adopt new but useful technology to deliver care and manage operations. ANIA has helped me to stay current, inspired, and knowledgeable. I want to promote this same experience among all of our members. As Board Secretary, I would help our organization and Board stay on track through accurate record keeping, and policy reviews and updates. I have years of experience performing these responsibilities throughout my nursing career. Prior to becoming a nurse, I was an executive assistant so I'm very comfortable and familiar with administrative functions.
Since joining ANIA, I've experienced firsthand the benefits of being part of a professional nursing organization committed to mentorship and a hugely impactful specialty which continually transcends new heights in nursing science. I am ready and would be honored to carry the torch as the next ANIA Board Secretary.
Candidate for National Secretary ~ Kathleen Ulanday, MBA, MHA, BSN, RN-BC, CPHIMS
Current Position: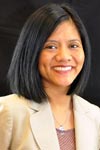 Senior Clinical Informaticist, Memorial Hermann Health System, Richmond, TX
Biographical Statement: Kathleen has worked within the Informatics space for over a decade with various roles from staff to Divisional Director over Clinical Informatics. She is currently a Clinical Informaticist working in Houston, Texas and participates in the clinical transformation and support of their Electronic Heath Record.
She earned her Bachelor of Science in Nursing from The University of Texas Medical Branch at Galveston, Texas and licensed as a Registered Nurse. She obtained her Master in Business Administration and Master in Healthcare from the University of Houston Clear Lake. In addition, she earned her Applied Health Informatics Certificate from Johns Hopkins University, School of Nursing in Baltimore Maryland. Kathleen is Board Certified in Nursing Informatics (RN-BC) through the American Nursing Credential Center (ANCC) and Certified Professional in Health Information & Management Systems (CPHIMS) through the Healthcare Information and Management Systems Society (HIMSS).
Kathleen currently serves on the Board of Directors where she is Past President and founder of the Houston-ANIA Chapter since 2015. She has also served on the HIMSS workgroup focusing on the Clinical Informaticist Job Description and partnering with nursing informatics schools to help with practicum placements and succession planning. This year she served on the Informatics Nursing Standard Setting Panel with the ANCC and presented at the ANIA National Conference in Florida on Creating and Sustaining an ANIA Chapter.
Candidate Statement: I am your cheerleader at heart to raise awareness surrounding Clinical Informatics. As I traveled to Florida to speak on Creating and Sustaining a local Chapter, I reflected back on when I created it. I had a motto . ."In order to start with a movement, we need to start with ourselves." I wore a shirt a friend made for me. The writing on the back "Clinical Informatics Nurse: We solve problems you didn't know you had in ways you don't understand." With this being said from progressing to run for National Secretary and helping lead the ANIA organization to the next level is an honor and privilege to continue the movement.
A person in this position needs strong communication skills to capture what has been said, but also how it is distributed for those across the nation. How do we leverage our current and future technology to reach those members to access the information right at their fingertips. As I led the Houston-ANIA Chapter, I was able to maintain connections with the National ANIA BOD, disseminated information not only to my officers from National, but also with the local chapter members, which makes me a strong candidate for the position as National Secretary.
In obtaining a position as National Secretary, my goals are to continue the growth of ANIA membership and also mentor future Clinical Informaticists. My success is proven by doubling our members within 1 year. In addition, passion in mentoring led me in several partnerships with leadership and schools to help with the transition of informaticists into the real world. By having myself in this position, members would achieve the knowledge sharing and the support to build their own local chapters in their area, but also providing avenues to learn more about our practice and become more involved.
I see how valuable to be in connection with what is happening nationally helps not only the local organization but also the community around it. I would love to continue the legacy for being nominated for National Secretary.
Candidate for National Secretary ~ Dawn Walters, MBA, BSN, RN-BC
Current Position: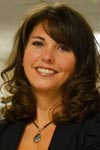 Director Clinical Informatics, The University of Kansas Health System, Overland Park, KS
Biographical Statement: I started my nursing journey 24 years ago at The University of Kansas, I also began working at The University of Kansas Health System later that same year. I continued my education in the MBA program at The University of Kansas when I moved from bring a PICU staff nurse into management. From there, I have spent the majority of my career in management with a focus on unit care areas, quality programs and then implemented our organization's informatics program 10 years ago. My current job is the Director of Clinical Informatics with department responsibilities for our information systems user experience, data quality and safety, as well as organizational responsibilities to support nursing professional advancement. I obtained my ANCC Informatics Certification in October 2014, and have facilitated and participated in various informatics certification initiatives to support others in obtaining their certification. I co-founded our Heart of America Chapter of ANIA in 2015, and have held the position of President Elect and President. In those roles, have developed and hosted 3 Nursing Informatics Symposiums for our Chapter. My term as President concludes in December and I am seeking a national position to continue to grow in the profession, remain actively engaged in ANIA and learn from others.
Candidate Statement: I have been a nurse for 24 years, while my informatics career started 10 years ago. Prior to my formal informatics journey, my clinical specialty was pediatric critical care, with management and quality roles following. I believe that experience lead me to have a passion for informatics. We as nurses, have always followed the data to inform us of our patient condition and throughout my roles, that data has been central to driving improvements in outcomes. Moving to informatics was a natural, and quite accidental, path for me. We implemented our EMR 10 years ago when we realized we needed dedicated clinical voices guiding that data flow and representing the voice of the clinician and patient. This was when I implemented a formal informatics program in our organization. The program consisted of outlining Informatics metrics, roles, processes, practice and policy, as well as advancing the competency of our staff. During this time, I have fostered the establishment of new programs to support informatics practice expansion, such as our Patient Experience, Knowledge Management and IT Patient Safety Program. I have spent my efforts in pursuit of delivering informatics excellence to our patients, organization and profession. This was one of the reasons we chose to start a local chapter of ANIA. We wanted to connect with other experts to learn from each other and grow the profession by sharing our knowledge. I co-founded our Heart of America Chapter of ANIA in 2015, and have held the position of President Elect and President. In those roles, I have helped host three Chapter Nursing Informatics Symposiums and one ANIA Nursing Informatics Certification Review. My term as President concludes in December and I am seeking a national position to continue to grow in the profession, remain actively engaged in ANIA and learn from others. Currently, I am active in our national forum through ANIA connect, education webinars and ANIA conferences. I believe ANIA is positioned to advance the Nursing Informatics profession as one of the professional organizations that truly represents its membership base. I believe my experience in establishing programs and implementing new initiatives, as well as my passion for do so, will bring skills to the table to help ANIA advance their goals. I would be grateful for the opportunity to engage at the national level to expand my knowledge and have opportunities to collaborate with fellow informaticists across the nation.
Candidate for Education Director ~ Christy St. John, MSN, RN-BC
Current Position: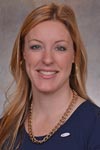 Senior Clinical Product Advisor, Vizient, Inc., Sandy Hook, VA
Biographical Statement: Christy received her MSN from Walden University, with a concentration in Nursing Informatics and is an ANCC Certified Informatics Nurse. She has published and presented locally and nationally on a number of informatics topics including implementation best practices, optimization, content management, usability, and meaningful use of data at the bedside. Christy has experienced a diverse nursing informatics career in the inpatient and outpatient arenas. She has held informatics roles from analyst to executive leadership, allowing for well-rounded understanding of day-to-day practice, trends, and how accurate data can influence decisions at all levels of health care. Currently, she serves as a Senior Clinical Product Advisor for Vizient, Inc., assisting member organizations with data driven process improvement, resulting in improved patient and quality outcomes. She is also responsible for the education strategy for new and existing member organizations. In addition, Christy serves as a course mentor for Thomas Edison State University, teaching nursing informatics courses. Formerly, she served as CNIO for Virginia Commonwealth University Health System, and prior, Associate CNIO for Bon Secours Health System, Inc. Her clinical background includes medical-surgical, critical care, and cardiopulmonary step-down. Christy has served on the ANIA Board of Directors since 2015, first as Southeast Region Director, followed by Education Director. In her tenure, she has supported the formation and growth of chapters in the Southeast Region and supported the mission of ANIA in seeking and providing high quality educational opportunities through monthly webinars, events, and conference offerings. Additionally, Christy leads ANIA's annual scholarship efforts, serves as faculty for the Nursing Informatics Certification Review Course, and leads the Education Committee.
Candidate Statement: Thank you for allowing me to serve you, our members, first as Southeast Region Director, followed by Education Director. I am grateful for your trust and confidence. In my tenure on the ANIA Board of Directors to date, I have supported the formation and growth of new chapters, as well as sourced and provided high quality continuing education through monthly webinars, events, and conferences. Additionally, I have led ANIA's scholarship efforts, served as faculty for our Nursing Informatics Certification Review Course (NI-CRC), served as the annual conference co-chair, and led the Education Committee. It has been my great joy to serve alongside such a committed and talented Board.
My education includes an MSN with a specialty in nursing informatics and ANCC NI certification. I look forward to beginning my doctoral studies in 2019. Professionally, I have held many informatics roles from analyst to executive leadership, allowing for a well-rounded understanding of the importance of nursing informatics practice in all roles and settings. These opportunities have allowed me to lead the charge of data driven improvement, influence decisions that result in improved outcomes, and advocate for our seat at the table where decisions regarding technology and care delivery meet. I also serve as a nursing informatics educator, as I believe investing in the future of our specialty is part of giving back to our profession.
As I look forward to advancing ANIA's mission if re-elected to the role of Education Director, I will continue the efforts to provide sources of high-quality education through our current modalities and look for new and innovative opportunities to support your needs. Additionally, I will contribute proposals for diversifying scholarship offerings, meeting the needs of members in nursing informatics degree programs, as well as those seeking certification and professional development. I will continue to collaborate with the Board of Directors as we advance the NI-CRC in partnership with chapters, promoting professional development and growth at the local level. I will continue to engage our talented and diverse Education Committee, made of members, to support the priorities of ANIA. In this role, I commit to carrying out ANIA's mission and supporting you, the members.
Candidate for Leadership Succession Committee ~ Linda DiCarlo, MS, BSN, RN-BC
Current Position:
Director of Nursing Informatics, Lenox Hill Hospital - Northwell Health, New York, NY
Biographical Statement: I hold a Bachelor of Science in Nursing and a Master of Science degree with a focus on Hospital Administration as well as a Paralegal diploma. In addition, I have completed the Cornell University certificate program in Executive Leadership for Healthcare Professionals. I am board certified in Nursing Informatics from the American Nurses Credentialing Center (ANCC). As a former critical care nurse, I hold the Alumnus CCRN status. Currently, I am the Director of Nursing Informatics at Lenox Hill Hospital-Northwell Health in New York City. My job responsibilities are: a liaison between Nursing and IT working with the CIO and CMIO, administrator of all nursing applications, reviewing workflows and involved in any project or process that impacting Nursing via technology (such as the implementation of an enterprise EMR). I currently am a preceptor/mentor to three graduate students from varying schools. There is a new ANIA chapter for the NYS tri-state area, and I have volunteered to play an active role in the chapter. While I have not held any ANIA positions, I have held leadership positions at a local Sigma Theta Tau International chapter--including Recording Secretary and as a member of the Nominating Committee.
Candidate Statement: I have been a Registered Nurse for 39 years and have had many various roles. In teaching hospitals I worked as: a Clinical RN (from medical/surgical units to procedural areas and critical care units), Assistant Nurse Manager, Nurse Manager, Nurse Educator, and Nursing Director. Outside of the hospital, I have been employed as a School Nurse, Private Duty Nurse, Nursing Instructor, and have been a consultant to private healthcare & equipment companies. My love of technology led me to become a Clinical Analyst. As an analyst, I worked with healthcare professions to build an EMR. This role led me to become the Director of Nursing Informatics at my organization. I have been in Nursing Informatics for 10 years.
Through my career, I have been an educator. At NYU School of Nursing, I worked as a Recitation Instructor. At Lenox Hill I was a Nurse Educator responsible for orientation (including IT classes). I have been a mentor and continue to do so in my current role for Nursing students and employees. I am always looking to learn, teach, demonstrate and implement best practice. At this time, I am working with my colleagues on a potential research project which includes nursing informatics.
For a number of years, I have served on the board of directors at a local chapter of Sigma Theta Tau International including being the Recording Secretary and a member of the Nominating Committee. While I am relatively new to ANIA, I look forward to actively working in our New York Tri-state chapter.
My roles and experiences listed above is an accurate description of the mission statement of ANIA "to advance nursing informatics through education, research, and practice in all roles and settings". I am a dedicated, innovative, detail oriented, nursing professional who works collaboratively with all disciplines. My background and my various roles and experiences are the strengths that I can bring to the ANIA Leadership Succession Committee. Thank you for considering me as a candidate.