ANIA is pleased to present the slate of candidates for the upcoming national election. ANIA members will elect three Directors. Click on the links below to view each candidate's profile. The newly elected leaders will assume their role on the Board of Directors on January 1, 2022.
| | |
| --- | --- |
| Voting begins | 10/29/2021 |
| Voting ends | 11/12/2021 |
| Candidates notified of results | 11/19/2021 |
| New Board Members assume office | 1/1/2022 |
| New Board Members are required to attend the ANIA Virtual Retreat | 2/11-12/22 |
| New Board Members introduced to membership at Annual Conference in Hollywood, FL | 4/27-29/22 |
Candidate Profiles
Candidate for Director ~ Andrew Awoniyi, ND, RN-BC
Current Position: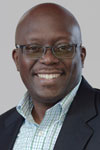 Director of Education & Research, Axxess, Dallas, TX
Biographical Statement:
My career in nursing started at an early age with a mother with a deep passion caring for people, silently influencing my interest through the creation and running of a health center from our home, and eventually became a hospital. I was introduced to computers during high school, and in college helped start and run our college computer lab, eventually pursuing a computer science degree, but then transitioning into an innovative Nursing Doctorate program at the University of Colorado. My Nursing degree with a postgraduate informatics fellowship, and staying on to work at Partners Healthcare, provided a solid foundation for understanding the role of technology in healthcare. My clinical experience included building a chronic disease program in the rural Pacific Northwest, give me perspective and respect for the challenges facing rural health residents and practitioners, and delivery of services to the underserved, using technology to bridge the divide. I have gained additional insights over the last 16 years as a consultant, as a Nursing Informatics Specialist in the Veterans Health Administration, and most recently creating solutions at Axxess, a healthcare technology company. My current position as a Director of Education & Research continues to provide numerous opportunities to engage at various points in the product development life cycle of our company's solutions, and learn the business of delivering sustainable solutions for care in the home.
I have been a member of ANIA since its beginning, served as a Board Member from 2018 to present, and also bring leadership experience from other national and international organizations, and a strong ANIA member perspective to a director's role.
Candidate Statement:
I am interested in serving as an ANIA director to continue supporting our chapters with their long-term growth and viability since they are the foundation of the organization, and the level at which the majority of us interact with the organization. I will work with the board to find additional ways to Increase networking and mentorship at the local chapter level as a means of supporting your professional development. I want to bring greater awareness to our specialty within nursing, and the wider health care community, enhancing our status and the increasingly crucial role we play in improving care delivery. We will all benefit from key research around the impact of technology in healthcare that our organization can support or conduct, increasing awareness of our unique contributions and advancing our specialty. I look forward to continue serving you to build an organization that we can continue to be proud of and that touches even more lives in a meaningful manner.
Candidate for Director ~ Joseph Michael Cook, DNP, MSN, RN-BC
Current Position: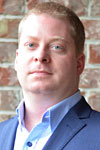 Chief Nursing Informatics Officer, Baptist Health System, Montgomery, AL
Biographical Statement:
As Vice President and Chief Nursing Informatics Officer for Baptist Health System in Central Alabama, Joseph Cook, DNP, RN-BC maintains executive responsibility for all nursing technology and clinical application services, as well as all clinical informatics education and support. He co-chairs the Care Transformation Committee overseeing the health system's organizational change management structure and serves on numerous other committees focusing on process improvement initiatives, lean methodologies, quality and patient safety as well as Chair of the newly enacted virtual nursing services program. Joseph holds a bachelor's degree in nursing from Auburn University, a master's degree in Nursing Administration from the University of South Alabama, and a Doctorate of Nursing Practice in Executive Nursing Administration from the University of South Alabama, as well as ANCC board certification in Nursing Informatics. Joseph is a founding inaugural board member of the Alabama Chapter of the American Nursing Informatics Association (ANIA) and a member of numerous other healthcare informatics and nursing professional organizations.
Candidate Statement:
While I've been a participatory member of ANIA for years, I have a newfound understanding and appreciation for the structure and processes of the organization as I helped lead an effort to form and enact the Alabama Chapter of ANIA, which was granted provisional status in January of 2021 and has already attained over 60 members in our inaugural year! Throughout this formative process over the last year, I learned that there is true passion for our discipline of nursing informatics across the state and that many of our health systems have more robust informatics programs than I anticipated. What we lacked at the time was what we sought to achieve by chapter formation: the formality of alignment that ANIA offers in order to provide us a structure by which we can collaborate, network, and problem solve to advance not only nursing informatics but also the care that we collectively provide to the patients that we serve.
My overall philosophy of our discipline is that nursing informatics is not just another department of nursing or hospital operations; in many ways informatics provides the framework by which all other aspects of nursing are dependent on to function to provide the best and safest care possible. In that regard, informatics is integral and requisite to all other nursing functions and should be recognized as such, however in too many cases, we are still aligned under IT or Operations instead of nursing. This is one of the primary reasons I am seeking this national leadership position – to expand my platform to proselytize the advantages of alignment with nursing and the importance of informatics recognition as a distinct and invaluable segment of clinical patient care services, which I believe is central to ANIA's mission of advancing our discipline. I serve on many clinical quality improvement committees at my organization, and I always try to offer the unique viewpoint within nursing leadership of leveraging technology in innovative ways to solve or mitigate the current issues affecting the broader practice of nursing – staffing, census and acuity, quality of care, and standards of practice. I would love the opportunity to apply these principles and to continue to provide increased visibility to our specialty as well as learn from others, if given the chance to serve in the ANIA leadership capacity.
Candidate for Director ~ Ingrid Hilghman, DNP, RN
Current Position: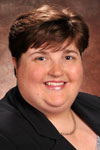 Assistant Professor, Thomas Jefferson University, Philadelphia, PA
Biographical Statement:
Ingrid Hilghman has been a fulltime faculty member at Thomas Jefferson University College of Nursing since 2014 and the Director of the Master-level Nursing Informatics program since 2018. She is responsible for curriculum development and practicum guidance for master-level informatics and doctoral students. She teaches a course on social media use, innovation, and technology for the hospital's Nurse Residency program. She began her nursing journey in the early 1990's and earned her BSN and MSN from Thomas Jefferson University. She enhanced her informatics experience while supporting enterprise-wide clinical documentation implementations and upgrades, participated in care coordination projects including health literacy training, hospital-wide patient education program and the web-based clinical pathway portal as a Professional Development Specialist in Nursing Informatics. In January 2018, she completed her Doctorate in Nursing Practice degree at Quinnipiac University. Ingrid is an active member of the Greater Delaware Valley chapter, participated on the Connections and Conference Planning committees, has served as the chapter's Treasurer in 2018 and President in 2020. Her most notable contribution has been working on projects to expand chapter membership engagement, explore networking opportunities within and beyond the chapter's assigned zip codes, and enhance the chapter's brand and visibility across social media.
Candidate Statement:
I, Ingrid Hilghman, would like to be considered for the National Director board position with the American Nursing Informatics Association (ANIA). I am an active chapter member with a background in nursing informatics and welcome the opportunity to support the mission and purpose of ANIA.
I believe I am well-suited to support established chapters and assist with new chapter formation. Having served in separate roles as Treasurer and President for the Greater Delaware Valley chapter, I attended to chapter financial records, provided leadership to the Executive Board, and supported professional community outreach, educational offerings, and chapter activities. While President, we pivoted our annual conference and educational offerings two years in a row to a virtual platform.
I consider myself an extrovert and have enjoyed numerous opportunities to speak publicly, no matter if in front of a group of students, professional nurses at a conference, high-level executives, or on a conferencing platform to an audience of remote participants. My comfort level to engage in conversation, either in-person or electronically, has prepared me to be an advocate especially when the need arises to serve as a chapter liaison. With advocacy comes the responsibility to be a change agent, embrace new opportunities, seek out teachable moments and share my passion and understanding of nursing informatics.
Recently overcoming a few challenges, affirmed my career path to work with informatics professionals and explore ways to inform others that informatics touches every aspect of healthcare. Through this outreach, I have collaborated with various professionals, presented nationally on career development and innovation, and embraced my goal to apply for the National Director position.
As Director, I look forward to attending monthly regional meetings, chapter meetings, and outreach events to engage the larger community either by traveling or attending remotely. Interestingly, my love of travel began when I was around 11-months old and my parents took me on my first plane ride to visit their birthplace in South America. I have been fortunate enough to travel several times internationally, to Canada, and across the United States.
I am hopeful that you will find me as a suitable candidate as a National Director for the American Nursing Informatics Association. I would be thrilled to serve on your board and put my knowledge and talents to use. I look forward to supporting the nursing informatics professional community, the assigned chapters within my region and the entire ANIA organization.
Thank you for your consideration.
Candidate for Director ~ Katherine Taylor Pearson, DNP, RN-BC, CLSSBB, CPBI, CKM
Current Position: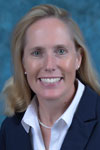 Director of Client Operations, Three Suns Engineering (TSE), Spring Branch, TX
Biographical Statement:
Dr. Katherine Taylor Pearson (COL, Retired, US Army) currently serves as the Director for Client Services for Three Suns Engineering (TSE). Past positions have included Population Health Consultant, U.S. Army, Chief Nurse, VA Primary Care, and Specialty Care, Assistant Professor, University of the Incarnate Word, Southern Regional Medical Command Assistant Chief of Staff, Information Management, Chief Information Officer, and Medical Informatics Officer. Dr. Taylor Pearson served throughout the world and United States for over 30 years. A native of Santa Ana, California, Dr. Taylor Pearson graduated Army ROTC and was commissioned Regular Army. She received her Bachelor of Science in Nursing degree from Seattle University, Seattle, Washington in 1991. She also holds a Doctorate of Nursing Practice from the University of Alabama (2015), a Master of Science in Nursing Informatics and minor in Managed Care from the University of Maryland (2002), and a Master of Arts in Information Management and Computer Resources from Webster University (1999). She has been certified in Informatics through the American Nursing Credentialing Center since 2007, is certified Black Belt LSS, Business Intelligence, and Knowledge Management, and is an Acquisition Professional in Information Technology (Level 3) and Program Management (Level 2). She is also a member of Sigma Theta Tau International, the National Honor Society of Nursing. She has also served as the ANIA Chapter President for South Texas, was the Secretary for the local HIMSS chapter, and was the webmaster for CarinG (Capital Area Roundtable on Informatics in Nursing) which later migrated into ANIA. Dr. Taylor Pearson is married to Mr. Dale Pearson. They have a 1 son, Garret, 22, and 1 daughter, Katelyn, 9 yrs old.
Candidate Statement:
It will be an honor and privilege to be considered for the Central Regional Director position. Involved in healthcare informatics since the mid '90s and certified in nursing informatics in 2007, I have held multiple roles in the federal and private sector which I was selected for based on my informatics knowledge and skill set. I have had positions that included Deputy to the Nursing Informatics Consultant for the U.S. Army, first nurse Regional Chief Information and Medical Officer, and Acquisitions Program Manager. I also have had opportunities to demonstrate my love for data science and disease management where I served as the Population Health Consultant and have led several initiatives to integrate and transition to new systems and develop interfaces. Most of all, as past chapter President, former secretary of the HIMSS chapter, and webmaster for CarinG, this position will be an excellent opportunity to further mentor and develop future informaticians and help them take their experiences to create new solutions for the way ahead while partnering with the Alliance for Nursing Informatics, HIMSS, and AMIA. What distinguishes ANIA as a professional organization? Most respondents would say this organization's ability to foster and mentor while examining top technological issues in healthcare. Many would also point to its growing influence in advancing nursing informatics through education, research, and practice in all roles and settings. Simply stated, ANIA is the most highly valued platform to promote and share informatics knowledge. Thank you for your consideration! I look forward to continuing to be a part of this great organization.