ANIA is pleased to present the slate of candidates for the 2018 national election. ANIA members will elect a National Secretary and three National Directors this year. A profile of each candidate (including a biographical statement, goals, and strengths) is available for your perusal. Click on the links below to view each candidate's profile. Newly elected National Board Members will assume their roles on January 1, 2018.
| | |
| --- | --- |
| Voting begins | 10/20/2017 |
| Voting ends | 11/10/2017 |
| Candidates notified of results | 11/17/2017 |
| New Board Members assume office | 1/1/2018 |
National Candidate Profiles
Candidate for National Secretary ~ Cheryl D. Parker, PhD, RN-BC, CNE, FHIMSS
Current Position: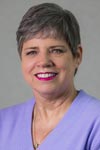 Clinical Assistant Professor, The University of Texas at Tyler, Tyler, TX
Biographical Statement: I have received Associate, Bachelor's and Master's degrees in Nursing, completed a post-master's certificate in Nursing Informatics, and completed her PhD in Education with a specialization in Training and Performance Improvement. I hold American Nurses Credentialing Center (ANCC) board certification as an informatics nurse and am a Certified Nurse Educator (NLN). I am full-time faculty at The University of Texas at Tyler focusing on informatics as well as adjunct faculty at Walden University, Rutgers University and Texas Woman's University. I also consult for PatientSafe Solutions as needed. I currently serve as ANIA secretary.
Achievement Goals: It has been my honor to serve as ANIA's secretary and I would like the opportunity to continue my service for another term. In addition to the traditional duties of the secretary, I have worked on the development of the ANIA Nursing Informatics Certification Review Course and serve as the lead faculty. I also worked with the establishment of ANIA's first formal committee, the Social Media Committee as well as migration to our ANIA Connect Community platform. Our organization has matured greatly in the past few years. If reelected, I would work to continue this growth process by continuing the secretary's work, focus on process improvement for the running of the organization, continuing to expand ANIA's educational offerings, and assist in the exploration of establishing a foundation and fellowship program.
Strengths and Other Information: I have been an RN for 40 years and have been in Nursing Informatics for about 21 years. As Nursing Informatics faculty for University of Texas at Tyler and Walden University, I teach in the BSN, MSN and DNP programs. I have been a member of ANIA since 1995 and have served on the Board of Directors since 2014.
I have participated in ANIA since the early days and have watched the organization grow into one that represents informatics nurses across the global. My goals for the organization include (1) expanding our educational opportunities especially those that allow for remote access, (2) formalizing programs that assist those who are new to our discipline make the transition, (3) expand the chapter concept to areas that desire this local presence, and (4) serve a mentor for the next generation of nursing informatics leaders. As a founding member of the DFW Nursing Informatics Community, I have seen firsthand how valuable the local presence can be especially to those in smaller facilities, independent consultants and others without a strong network. One of my greatest joys is to mentor the next generation of informatics nurses and I see the role of an ANIA Board of Directors member as an outstanding opportunity to continue this mission; so I hope that the members of the association will allow me to expand my mentorship to the organization as a whole.
The strengths I bring to the ANIA Board of Directors include a wide network of professional colleagues, a unique viewpoint of nursing informatics due to my experience in the business world, and my organizational skills.
I am known for "getting the job to done" and doing my very best in all situations. Whether working as a team member or team leader, I am focused on achieving the defined outcomes. I am also known for being succinct in my writing and since the current ANIA BOD knows me, I won't use up my allotted word count and let my actions speak for me.
Candidate for National Secretary ~ Mary Regina Wysocki, MS, BSN, RN-BC
Current Position: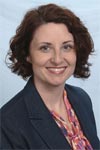 Clinical Informatics Specialist, Texas Children's Hospital, Spring, TX
Biographical Statement: I received my BSN from the University of Texas Medical Branch at Galveston in 1997. After working as an ICU Nurse, Legal Nurse Consultant and School Nurse I became very interested in Informatics, and I obtained a Master of Science in Healthcare Informatics from the UT Health School of Biomedical Informatics in 2016. This fall I began my Doctoral studies in Nursing Informatics at the UT Health School of Nursing, and I plan to graduate with my DNP in 2020. I am a Clinical Informatics Specialist at Texas Children's Hospital, and at a high-level function as the technology liaison for nursing, and the nursing liaison for the Information Systems department. Our department helps manage nursing workflow and process changes as they relate to technology implementations and enhancements to our EHR platform. We function as part of a larger interdisciplinary team to help create education/training for new technology, and provide support to the front-line nursing staff during implementation. I also sit on several of the Hospital's nursing governance committees as an Informatics subject matter expert. I am currently the Secretary of the Houston chapter of ANIA, and have been a part of the chapter since its inception in 2015. I am also a member of the ANIA Social Media Workgroup, and I help maintain various social media accounts, namely the Twitter feed.
Achievement Goals: As a founding member of the Houston ANIA chapter, I have been proud to help grow our membership from the ground up in 2015 to over 100 members currently. The members are the foundation of any well-functioning professional organization, and I value the expertise, input and collaboration they bring to the table. Working with colleagues in a professional organization is something I enjoy, and have always felt it is important to carve out that time in your professional life to give back to the profession. As the National Secretary, I will take an active role in the promotion of ANIA as the premier nursing informatics resource. I am aware of the powerful impact a social media presence can have for professional organizations, and will work with the Board to move ANIA into a position in the social media landscape where the organization will be viewed as a thought leader in informatics. As National Secretary I feel I can bring that expertise to the Board and help the organization continue to provide the local chapters with new and innovative technology resources to help guide the growth of their membership numbers.
Strengths and Other Information: I feel that professional organization membership is an obligation all nurses should commit to at some point in their career. I have been active in other nursing organizations before ANIA, and I will bring to the Board the skills I learned from my tenure in the National Association of School Nurses: organization, leadership, the ability to think ahead of the curve and innovate new trends and ideas, and a willingness to connect and collaborate with disciplines in addition to nursing. I like to take my time when making important decisions, and feel it is beneficial to see all sides of an issue and have as much information as possible up front. I also understand the importance of working together as a group, and how the Board of Directors must make decisions that benefit the entire ANIA membership and advance awareness of the profession.
I am newly ANCC Board Certified in Nursing Informatics, and I believe that certification is a great way to both grow in your own knowledge and mentor others new to Informatics. I recently began my DNP in Nursing Informatics at the UT Health School of Nursing, and am looking forward to learning about Nursing Informatics from a scholarly perspective, and how I can apply that knowledge to my every day practice as well as the ANIA Board of Directors.
Nursing runs in my family - my mother is a retired Oncology/Wound Care Nurse, my sister is a Hospice Nurse, and my husband (whom I met in nursing school!) is a Neonatal Nurse/ECMO Specialist. Before I discovered informatics, I was an ICU Nurse, Legal Nurse Consultant, and School Nurse. At every stage in my career I have gained knowledge and skills that I have been able to bring into my Informatics practice, and am very proud to be part of a profession that strives to promote evidence based practice and patient centered care.
Candidate for National Director ~ Andrew Awoniyi, ND, RN-BC, CDE
Current Position: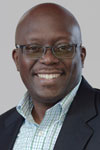 Director of Education & Research, Axxess, Dallas, TX
Biographical Statement: My career in nursing started at an early age with a mother with a deep passion caring for people, silently influencing my interest through the creation and running of a health center from our home, and eventually became a hospital. I was introduced to computers during high school, and in college helped start and run our college computer lab, eventually pursuing a computer science degree, but then transitioning into an innovative Nursing Doctorate program at the University of Colorado. I graduated in 1996 with my Nursing degree and completed a postgraduate fellowship, and staying on to work at Partners Healthcare, providing a solid foundation for understanding the possibilities of the role of technology in healthcare. Seeking additional clinical experience, I was invited to build a diabetes program that evolved into a wellness program in a rural community in the Pacific Northwest, giving me perspective on the challenges facing rural health residents and practitioners, and delivery of services to the underserved, and using technology to bridge the divide. I have gained additional insights over the last 12 years as a consultant, serving as a Nursing Informatics Specialist in the Veterans Health Administration, and most recently creating solutions at Axxess, a software technology company. My current position as a Director of Education & Research continues to provide numerous opportunities to participate at various points in the product development life cycle of our company's solutions, and learn the business of delivering sustainable solutions to the competitive marketplace of care in the home.
I have been a member of ANIA since its beginning, and although I have not served nationally in an ANIA leadership role, I bring leadership experience from other national and international organizations, and a strong ANIA member perspective to a directors role.
Achievement Goals: I am interested in serving as an ANIA director to support local chapters with their long term growth and viability since they are the foundation of the organization, and the level at which the majority of us interact with the organization. I will work with the board to find ways to Increase networking and mentorship at the local chapter level as a means of supporting your professional development. I want to bring greater awareness to our specialty within nursing, and the wider health care community, enhancing our status and the increasingly crucial role we play in improving care delivery. We will all benefit from key research around the impact of technology in healthcare that our organization can support or conduct, increasing awareness of our unique contributions and advancing our specialty. I look forward to serving you to build an organization that we can continue to be proud of and that touches even more lives in a meaningful manner.
Strengths and Other Information: My rich professional and life experiences drive my perspective; from growing up with an international background, working in various clinical practice settings and experiencing the needs of nurses from rural to urban settings, small practices to large integrated health networks, private and public entities, provider and now vendor. Combined with other key strengths in the areas of working collaboratively on teams, patience, and a calm rational approach to problem solving, will be of benefit to the leadership team. My leadership experience has been mixed, with nursing organizations such as Sigma Theta Tau and civic organizations, and serving as an educator, preceptor, and mentor for several hundred nurses. I believe in being balanced and have taken this approach in my professional life seeking the variety of practice settings, and in my personal life with finding time to be physically active, read and garden.
Candidate for National Director ~ Christie Gail Broaddus, MHCL, BSN, RN-BC
Current Position: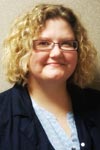 Clinical Informatics Manager, Stormont Vail Health, Topeka, KS
Biographical Statement: Christie Broaddus received her BSN from Rockhurst University in 2009 and her Masters in Healthcare Leadership from Friends University in 2013. She is ANCC Board Certified in Nursing Informatics. She has worked in informatics for 7 years. Her role as a Clinical Informatics Manager involves the design, project management, implementation and support of various informatics projects. Most recently, those projects included a breast milk inventory system, blood product administration module, and an infection control application. She has also developed an electronic change request process that has increased transparency to requestors regarding change status and prioritization. Christie is one of the original members of the Heart of America Local ANIA chapter. She is an active chapter member who promotes ANIA membership and Nursing Informatics certification. She has increased ANIA membership at her organization from two to seventeen members in the last two years. Her goal for 2018 is to double the number of Nursing Informatics certified nurses in her department by providing support, encouragement and continuing nursing education sessions related to informatics topics.
Achievement Goals: As an ANIA Regional Director, it would be my purpose to encourage collaboration among members, organizations, chapters and regions. ANIA is an amazing network of informatics nurses with a wealth of knowledge they willingly share; the same is true for our ANIA chapters. I would like to promote nursing informatics and ANIA to see our network of chapters and membership expand to every state. Through a chapter mentoring program, I would ensure that new chapters received the additional support needed to succeed in the first years and beyond. This would include experienced chapter to new chapter leadership mentoring. New chapters would benefit from successfully implemented ideas and take advantage of tools for creating their own annual nursing symposium or pair up to participate in collaborative research projects. I would host a quarterly all chapter call for the region and utilize web-based meetings to facilitate cross-chapter educational sessions. On a national level, we should establish education sessions and mentoring for those individuals interested in starting research studies. If elected, I hope to see ANIA reach record membership and chapter numbers, as well as see their members continue to evolve the field of informatics through their research.
Strengths and Other Information: As a Director, I would bring my passion for nursing, leadership and collaboration every single day. My best and most useful strength continues to be that I am observant. Many of the skills I have acquired in nursing, in leadership, and in life have come from observing excellent nurses and amazing leaders and adding those skills to my own cache of tools. Even observations of underwhelming nurses and leaders have taught me lessons that make me the person I am today. My second most valuable skill is patience. We all need it and I work every day to maintain and continue to hone the skill of patience. My peers would say that my strengths are creative thinking, tenacity, and unique solutions to the most difficult problems. My experiences as a clinical informatics manager has also encouraged me to constantly look for ways to be more efficient at project management, effective at leading successful and succinct meetings, and multi-tasking more creatively. Though I don't have a list of published articles and research projects with my name attached, I continue to strive to better myself, take action to make my community and organization better places to live and work, and look for ways to contribute to the nursing informatics field.
Candidate for National Director ~ Carina Manchester, RN, MS Nursing, Healthcare Informatics, BC-RN, Alumnus CCRN
Current Position:

Clinical Workflow Specialist, Qventus, Los Altos, CA
Biographical Statement: My nursing career began when I earned my Bachelors of Nursing from California State University in 1996. After many years in patient care, I pivoted my nursing focus to Informatics when my Master's degree in Healthcare Informatics was granted by the University of Colorado, Denver in 2015. Today I have the honor and privilege to give back to my nursing colleagues as a Clinical Workflow Specialist with Qventus. This is an AI-based software platform company that helps hospital teams, especially nurses, operate proactively for their patients. My responsibilities include interfacing with healthcare clinicians to understand workflows; collaborating with healthcare teams to develop solutions to clinical barriers and patient throughput; as well as acting as a nursing resource and thought leader to the sales/marketing, customer success, data science and engineering teams. The moment I started my career pivot I joined ANIA. To help expand participation in nursing informatics and encourage my peers to further their careers, I have volunteered for test development activities for the Nursing Informatics certification. I was also fortunate to speak at the ANIA 2017 conference in New Orleans. My speaking session addressed the challenges and lessons learned relative to moving a hospital operation into a brand new up-to-date physical site.
Achievement Goals: At the beside, I experienced the recent accelerated healthcare technology ramp up. As a nurse informaticist, the continuing challenges nursing and healthcare as a whole still struggle with informs my endeavors to affect organizational change relative to HIT best practices. The rapidity of change at the federal, state, local and organizational level requires nursing to be increasingly proactive in these arenas and at the bedside. This and my experiences with ANIA have taught me that it is incumbent on our association to advocate for a strengthening of the partnership between information technology and the nursing profession. If elected as Western Regional Director, I will work towards expanding ANIA's presence as the premier thought leader for nursing informatics. Reacting to change is no longer adequate. Anticipating and planning for change is essential to our practice. As the most prominent healthcare profession, is it necessary for nurses in all arenas to utilize information technology to its fullest potential. We must continue to encourage our researchers and educators to discover and bring nurses the best technology practices so that, one day, we can free nurses from their day-to-day non-nursing chores and bring them back to what they do best…letting nurses be nurses.
Strengths and Other Information: "What is a nurse?" That was a question I repeatedly encountered upon my acceptance to nursing school. Thanks to the efforts of the myriad of nursing professional organizations, nursing is now well known and one of the most respected professions in the United States. However, I once again ran into this question when I became a nursing informaticist. This time I know organizations such as ANIA are at the forefront of establishing informatics into the fabric of nursing.
ANIA has demonstrated its value in supporting current informaticists, preparing new informaticists and bringing informatics best practices to healthcare organizations. Considering today's volatile healthcare environment, both technological and political, I believe that ANIA is well positioned as a thought leader in HIT. By encouraging research and education as well as advocating within and without healthcare for organizational changes, ANIA is forming a true partnership between technology and nursing. If elected to the position of Western Regional Director, my nursing strengths will enable me to further this endeavor and the ANIA mission.
Development of my nursing practice skills has followed the construct of data, information, knowledge and wisdom. The key to this development lies in approaching the patient and, today, informatics from a holistic perspective. By taking a macro and micro approach, I can assess, diagnose, intervene and evaluate an issue, articulate it with my colleagues and collaborate to develop an effective solution, communication strategy and/or policy plan. This approach has not only been valuable for my patient care practices but also in my post-patient care career.
After leaving the bedside, I utilized my holistic nursing skills as a nurse informaticist within a healthcare organization. This experience awakened me to the challenges healthcare organizations face when they consider adoption and incorporation of new technologies into nursing practice. Today I am working at a healthcare IT start-up attempting to assist organizations improve its operational logistics. While fast moving and innovative they face no less of a challenge in successfully incorporating their ideas into nursing practice.
This breadth of experience has inspired me to utilize informatics to give back to nursing. With ANIA leading the way, it is nursing informatics that will ensure a meaningful partnership between information technologies and nursing practice. Thanks to the strong foundation of nursing skills, the wisdom of experienced mentors and the support of dedicated colleagues, I have dedicated the rest of my career to returning nurses back to nursing.
Candidate for National Director ~ Nicole Mohiuddin, MS, BSN, RN-BC, CPHIMS, FHIMSS
Current Position: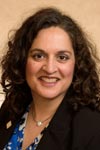 Senior IT Analyst - Enterprise Resource Planning Systems, University of Virginia Health System, Charlottesville, VA
Biographical Statement: I am a graduate of Rush University (Chicago, IL), with a Bachelor of Science in Nursing and a Master of Science in Health Systems Management. I am ANCC-certified in Nursing Informatics and have CPHIMS certification. My professional experience spans provider, vendor and consultant roles with medical devices, EMR, CPOE, BCMA, RFID and other clinical informatics projects. I am currently a Senior Information Technology Analyst (a.k.a. "Kronos Nurse Informaticist") at the University of Virginia Health System in Charlottesville, VA, managing a support team. In my role, I focus on workforce analytics, staffing models, scheduling and productivity. This includes management and implementation of self-service mobile scheduling, time/attendance and workforce productivity. Presently, I serve as Central Region Director for ANIA. I have also served as co-chair for the 2016 ANIA annual conference and as an instructor for several ANIA Nursing Informatics review courses.
Achievement Goals: As Central Region Director, I will continue the development of new and existing ANIA chapters. I will work to ensure that those chapters provide a compelling value-proposition to non-members and members alike and I will continue to ensure that ANIA leadership is made aware of their concerns and meets their needs.
As a member of the ANIA Board of Directors, I will promote:
a review and update of the vision and mission for our organization to ensure that we maintain maximum relevance in a changing industry;
a review and update of our policies and procedures (including fiscal policies) to ensure that they are consistent with our clarified vision and our mission;
the annual identification of one-year objectives that advance our organization, membership and industry toward that mission and vision; and
the identification and execution of projects and other initiatives whose specific purpose is to accomplish those objectives for that fiscal year, which should include:

investing in the restructuring of the ANIA website as a one-stop, user-friendly, praiseworthy portal for present and prospective ANIA members; and
promoting the ANIA Certification Review Course as a key ANIA initiative to advance nursing informatics through education.
Strengths and Other Information: I am an enthusiastic champion of ANIA advancing the value that it offers to its members and of the value that its members offer in return. I bring both an energetic idealism and a sensible pragmatism in discussions as to the ANIA's organizational direction - what to do and how they should seek to do it. My broadly based professional experience as a provider, as a vendor and as a consultant allows me to have a big-picture perspective from which to help ANIA to strategize what its role should be in an industry and workforce that are ever changing.
I am an avid communicator and connector who seeks to bridge the gap between clinicians and technologists. My interests and skills are interdisciplinary. In addition, I enjoy encouraging and mentoring others to broaden their perspective and experience as well.
I believe that it's far too easy for us in healthcare, especially with ever increasing pressure to "do more with less", to forget that nursing informatics isn't just data and analysis. In a very real sense, we are dealing with someone's life. Through my involvement with ANIA and in my daily job, I try to infuse what I do with compassion, a sense of purpose, and a quest for excellence. Although I often fall short of my self-imposed goals, I truly believe that it is possible for one person to make a positive difference, and I want to be one such person.
Candidate for National Director ~ Kathleen Morouse, DNP, RN-BC, CCRN
Current Position: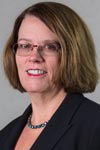 Informatics Nurse II, UPMC Mercy, Pittsburgh, PA
Biographical Statement: I was originally a diploma school graduate and earned my BSN from Drexel University online in 2009 and my MSN in Nursing Education and Faculty Role from Drexel University in 2013. I am certified in critical care and informatics and I recently completed the DNP program at Chatham University in Pittsburgh. I have always been interested in technology and informatics. I have over thirty years of bedside clinical experience in a variety of roles and units but most of the time in critical care. I transitioned into the role of Informatics Nurse in 2011 and my clinical experience has helped me be the clinical voice in informatics for the staff at UPMC Mercy in Pittsburgh. My current job responsibilities include:
Support clinical informatics system projects at a 400+-bed faith-based tertiary hospital as well as the global enterprise of UPMC's 20+ hospitals
Investigate the impact of technological integration on clinicians
Collaborate with various department end-users to identify problems and data requirements
Develop programs to educate end-users on new or upgraded applications
Coordinate the scheduling of end-users to clinical informatics systems and technologies
Facilitate ongoing development, implementation, and revision of clinical information systems through membership on committees
I have worked as adjunct professor at several universities since 2013 teaching informatics as well as other courses. I am the co-founder and President-Elect for the Western Pennsylvania Chapter of ANIA which was formed in July 2015.
Achievement Goals: My goals for the Northeast Region Director role is to be a support for the chapters and to assist any members that wish to form new chapters since I have experience in forming a new chapter. Through leadership service, I hope to serve as an advocate for ANIA, help to support the mission of ANIA and advance the role of nursing informatics in the community.
Strengths and Other Information: Strengths include being detail oriented, determined and dedicated.
Candidate for National Director ~ Kathleen Ulanday, BSN, MBA, MHA, RN-BC, CPHIMS
Current Position: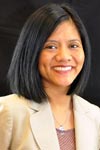 Clinical Information Analyst, Memorial Hermann Health System, Richmond, TX
Biographical Statement: Kathleen has worked within the Informatics space for over 10 years with various from staff to Divisional Director over Clinical Informatics. Currently, she is a Clinical Information Analyst at Memorial Hermann Health System (MHHS) in Houston, Texas. She participates in the clinical transformation and training of their EHR platform supporting the Texas Medical Center location and also collaborating with her colleagues throughout MHHS enterprise.
She earned her Bachelor of Science in Nursing from The University of Texas Medical Branch at Galveston, Texas. She has obtained her Master in Business Administration and Master in Healthcare from the University Of Houston Clear Lake. In addition, she earned her Applied Health Informatics Certificate from Johns Hopkins University, School of Nursing in Baltimore Maryland. Kathleen is ANCC board-certified in Informatics Nursing and CPHIMS Certified.
In addition to serving on the Houston-ANIA Board of Directors as the founder and President, she served on the workgroup focusing on the Clinical Informaticist Job Description and partnering with nursing informatics schools to help with practicum placements and succession planning.
Achievement Goals: In obtaining a position as Regional Director, my goals are to continue to grow the ANIA membership and also to mentor and develop future Clinical Informaticists. As President of the Houston-ANIA Chapter our Chapter was success in doubling our members within 1 year. I am very passionate in mentoring our next generation. By elevating our practice, we must challenge and elevate each other. By having myself in this position, members would achieve the knowledge sharing and the support to build their own local chapters in their area, but also providing avenues to learn more about our practice and become more involved.
With my previous experience as the Founder and President of the Houston-ANIA Chapter, I will be able to leverage this to grow local chapters and connect those to further the profession. In addition, with my current work of connecting with the Nursing Informatics schools with the clinical practice to streamline practicum placements to enrich not only the student's experience, but also further the hospital's goals.
Strengths and Other Information: Being a Regional Director for ANIA is a position to not only provide the support for local chapters but also be a mentor and leader in the Informatics field and support nationally. This is where with my previous roles as a Clinical Informaticist and Director to President of the Houston – ANIA Chapter will be an attribute to the organization to foster.
At times for a movement to start, we need to start with ourselves. I describe myself as a "go getter and a loud cheerleader" at heart where I will motivate our team and our chapters. I love meeting new people which brings me to another strength. I would not know who I know today without being personable and willingness to meet and also understand and learn from one another. In addition, with the creation and sustainment of the Houston-ANIA Chapter, my strengths in facilitating and collaborating will be a great asset to the board.