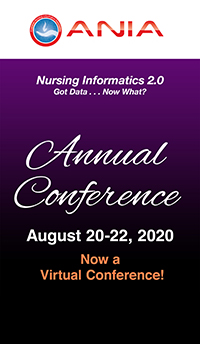 Save the date! The 2020 ANIA Annual Conference will be held May 7-9 at the Hilton Regency Chicago in Chicago, IL. The theme for the 2020 conference is Nursing Informatics 2.0: Got Data . . . Now What? Plan now to join your colleagues in the Windy City and take advantage of the many educational, professional development, and networking opportunities the conference will offer!
View Conference Postcard - Program Preview
---
Call for Abstracts
Abstracts are now being accepted for podium and poster presentations at the 2020 ANIA Annual Conference.
Speaker/Podium Abstracts ~ due June 30, 2019
Poster Abstracts ~ due December 15, 2019
Click below to view/download submission guidelines: