There are 9 Directors of ANIA, with each director serving a 4-year term of office. The term of office begins at the Annual Conference. The Board of Directors oversees the control and administers the affairs of ANIA to support the mission of advancing nursing informatics through education, research, and practice in all roles and settings. This includes oversight of the execution of the strategic plan, the corporation budget and finances, authorization of audits, programs, publications, awards, recognition, and liaison with other organizations.
| | |
| --- | --- |
| Voting Begins | 1/27/2017 |
| Voting Ends | 2/17/2017 |
| Candidates notified of results | 2/24/2017 |
| New Board Members introduced to membership at Annual Conference in New Orleans, LA | 3/30/2017 |
2017 ANIA Candidate Profiles
Two Director positions are available in this year's election. A profile of each candidate (including a biographical statement, goals, and strengths) is available for your perusal. Click on the links below to view each candidate's profile.
James J. Finley, MBA, BSN, RN
Current Position:
Client Services Director, Encore Health Resources, Vallejo, CA
Biographical Statement: I have been a Registered Nurse since 1985, completing by BSN in 1986 and then my MBA in 1993. My initial long term career goals upon completing my BSN was to become a CNO and or a CEO of a health system. Along the way, I did become a CNO at a small community hospital and was the executive sponsor of the facility's first order entry system. I was immediately captivated by the possibilities of automating nursing and hospital and the electronic health record. I switch my career goal and went into hospital and clinical informatics full time both working for a software vendor as a project manager and then in consulting firms for the last 20 years. As a consultant my exposure to broad base of experiences over the spectrum of systems implementations has lead me to a wider understanding of the work of clinical and nursing informatics.
In my current position I am an executive consultant for a group of diverse clients and I serve as an advisor to them in investing, leveraging and implanting IT and clinical systems to assist them in meeting their business goals and patient outcomes.
I served on the ANIA Board of Directors from 2005 - 2012, first as Treasurer, then as President, and then as the Education and Conference chair for two annual conferences. During my tenure on the Board I was involved in the merger with CARING and the successful selection of the ANIA management firm, AJJ.
Achievement Goals: I am very interested in returning to a leadership role on the ANIA Board of Directors. Having served almost 7 years on the Board (Treasurer, President, and Education and Conference Chair), I am familiar and personally indebted to the mission of ANIA as the leading professional association for Informatics Nurses. My membership and involvement with ANIA assisted with my networking and growth into a stronger and more inquisitive and successful Nurse Informaticist. Having been away from a leadership role in ANIA since 2012, I am eager to return to participate in the continued success of the organization. I believe that strengthening the roles of our local Chapters and bringing more educational opportunities and networking events to the regions should continue to be a priority. I know that my past experience with ANIA, combined with my drive for results will be an asset to the new Board during my prospective tenure over the next few years. I am known to "think big" about possibilities, work towards meeting a plan, and to work collaboratively with my peers to set goals and accomplish them. Thank you for your consideration and your vote!
Strengths and Other Information: I believe I will bring a key set of strengths to the ANIA Board – similarly to the set of strengths I bring to my daily professional and personal life:
Goal setting and having a very tactical approach to planning on meeting goals,
Excellent listening and communication skills,
Strong collaborative approach to working with others,
Thoughtfulness in new situations to assess then formulate recommendations, and
Know when to lead and when to assist in following.
I also believe that my very broad background in consulting over the last 20 years has provided me with a great understanding of the diversity of healthcare and information systems and the work that there is for Nursing Informaticists to flourish in new roles. I would like to see ANIA take a leadership role in advancing our practice beyond the traditional system implementation and support model so that a Nurse Informaticists knowledge can provide the needed value to improving health care and patient outcomes.
Mark Heyward Johnson, MHA, RN-BC, CPHIMS
Current Position: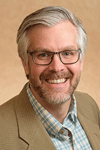 Senior Director, Iatric Systems, Inc., Greer, SC
Biographical Statement: After completing my undergraduate degree at Clemson University in 1992, I enlisted in the U.S. Army to gain a career perspective and earn money for graduate school. I was fortunate to receive a solid recommendation to pursue health information systems as a career from a lieutenant colonel that I served under at Fort Lewis. He recognized my passion for information systems and health sciences and indicated that the field would soon be rapidly expanding. While working at the Tacoma/Seattle VA hospital as a work-study during nursing school, I started down my path towards informatics through an introduction to VISTA. Since my days as a VA work-study, I have proudly worked over 9 years as a bedside nurse, and succeeded as a nurse analyst and later as a clinical informatics administrator at a 220-bed regional medical center. I have maintained ANCC certification in Informatics Nursing since 2005. I joined the Iatric Systems team in 2007 and have served in support, implementation, development, sales and business development roles while at Iatric Systems. Currently, I am the Senior Director responsible for the patient and clinician portal suite along with directing a new venture in clinician workflow and analytics applications. Since joining ANIA in 2013, I have enjoyed contributing to the mission of ANIA through conference and monthly webinar presentations as well as serving as the chair of the Social Media committee for ANIA since spring 2015 and as the board secretary for the South Carolina SCeNIC chapter of ANIA.
Achievement Goals: If I am privileged to serve you at the director level, I will focus on adding value to your ANIA membership through growing member to member connections. I would continue the work started in our social media committee to look for the best ways to connect you with other ANIA members and at the same time make sure the expertise of our organization is known and available to the public. I'll work to ensure tools like Facebook and Twitter are serving you with timely information that makes a difference in your daily work. I will dedicate myself to making sure that when you need to find the answer to a tough nursing informatics question or discuss new project ideas, you can easily tap into membership tools like our new online portal and discussion boards. I never want membership in ANIA to simply feel like an obligation or a checklist item, so I will focus on engaging ways to encourage your career development and at the same time, grow a passion for our organization. I look forward to serving alongside you to build connections and a stronger ANIA.
Strengths and Other Information: My service in the U.S. Army as an airborne infantryman gave me the opportunity to develop and grow my core strengths of persistence and levelheadedness in stressful situations. I earned a unique perspective through long road marches, daytime and nighttime parachute jumps, fast ropes out of helicopters and sleeping in miserable weather conditions. The Army taught me that working effectively as a team is the only way to accomplish the mission at hand. Remaining flexible and willing to learn quickly served me well when I transitioned into the nursing field. Additionally, I have the unique experience of working in a war plans shop for the Pacific theater responsible for aggregating and publishing top secret war plans for large multinational military training exercises. These military experiences were valuable in honing the strengths of teamwork and collaboration that I will bring to the ANIA board of directors.
A business acumen established by a decade of service with a healthcare software company is another core strength that I will bring to the ANIA Board of Directors. I know firsthand the challenges of support, implementation, project management and sales roles in a fast-paced business environment. The ability to evaluate and set priorities and then move forward quickly are strengths I have honed in my business career. I can point to a successful track record of senior-level decisions as well as to the maturity gained from the associated risks and failures. Through my sales and business development activities, I have developed a thorough awareness of the key healthcare market stakeholders. My experience in strategic planning and product roadmap direction will benefit our board of directors as we plan the future of ANIA and navigate the challenges ahead.
Finally, my experience in leading six international mission trips to Africa (2007-2010), Haiti (2014) and Ecuador (2015) with a variety of team member compositions also demonstrates my strength in long range planning and the ability to handle complex logistics in uncertain and foreign environments. I am proud of this ministry to the less fortunate and of the lifelong friendships I made with team members and those we served. As the father of two young men and a husband of 21 years, I possess a hard-earned respect for personal and family duty and selfless service. I am honored that my fellow ANIA members would consider me worthy to serve and help lead our growing organization.
Kathleen M. Morouse, MSN, RN-BC, CCRN
Current Position: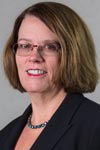 Informatics Nurse II, UPMC Mercy, Pittsburgh, PA
Biographical Statement: Kathleen Morouse has over 30 years of bedside clinical experience in a variety of roles and units but most of the time in critical care. She transitioned into the role of Informatics Nurse in 2011 at UPMC Mercy and has worked as adjunct professor at Chatham University since 2013 and at California University of Pennsylvania since May 2016 teaching informatics. She was originally a diploma school graduate and earned a BSN from Drexel University in 2009 and an MSN in Nursing Education from Drexel University in 2013. She is certified in critical care and informatics. She is currently enrolled in the DNP program at Chatham University is expected to graduate in May.
As an informatics nurse her responsibilities include:
Supporting clinical informatics system projects at a 400+-bed faith-based tertiary hospital as well as the global enterprise of a UPMC's 20+ hospitals
Investigating the impact of technological integration on clinicians
Collaborating with various department end-users to identify problems and data requirements
Developing programs to educate end-users on new or upgraded applications
Coordinating the scheduling of end-users to clinical informatics systems and technologies
Facilitating ongoing development, implementation, and revision of clinical information systems through membership on committees
Achievement Goals: As an ANIA board member I would like to help support ANIA's mission of providing education, networking, and information resources and represent the Western Pennsylvania region. I would work toward providing networking and educational opportunities for members and the community about informatics issues.
Strengths and Other Information: Strengths include being dedicated, detail oriented, and loyal with a desire for learning and challenging myself. Since I was at the bedside in a variety of roles, I bring both the bedside nurse and informatics nurse perspective and as an educator, I have a desire to share knowledge with people. I was a single mother that raised a daughter who is accomplished and then I was inspired by her to go back to school for myself. I attended ANIA and was inspired to start a local ANIA chapter and worked with Karen Edmunds and Diane Humbrecht to get that off the ground. I am organizing a Nursing Informatics Bootcamp for our chapter and region to help other nurses become certified. I have helped to develop nursing informatics courses and taught them at several universities. Since I will be finished with my DNP in the spring, I thought that a board position was a great opportunity for me and I would be honored to serve in any capacity.
Elizabeth Marie Weeks, BSN, RN-BC, CMSRN
Current Position: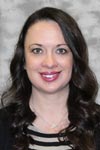 Clinical Informatics Specialist, The University of Kansas Hospital, Kansas City, KS
Biographical Statement: Elizabeth Weeks, BSN, RN-BC (in informatics), CMSRN received her BSN from Missouri Western State University in 2002. She is ANCC Board Certified in Informatics Nursing and a Certified Medical Surgical RN. She has worked in informatics for 7 years. In her current role as a Clinical Informatics Specialist at the University of Kansas Hospital, she is responsible for providing professional development support to her department. As a result of her efforts, they have increased the number of informatics certified nurses within her department by 80%. She serves as mentor for the Nursing Informatics Council, ensuring the council chair has the guidance and support needed to successfully run the council. She is also responsible for facilitating education and communication related to their EHR within her organization. She has developed standardized end-user acceptance testing to ensure clinicians participate in testing new EHR functionality. Elizabeth is the founder of the Heart of America Local Chapter of the ANIA and has recently completed her two year term as their president. Through her leadership she has recruited new ANIA members, facilitated meetings and hosted the chapter's first annual symposium, "Finding the Heart in Informatics". Elizabeth has also presented continuing nursing education (CNE) related to informatics concepts and principles to her local chapter, organization, and other regional and national venues including the ANIA conference.
Achievement Goals: If elected to the ANIA Director position, my personal goal would be to assist people with creating and sustaining ANIA local chapters. Local chapters are an excellent way to engage at a local level to support ANIA's mission of advancing the field of nursing informatics through communication, education, research and professional activities. This engagement can make a significant difference related to the profession of nursing informatics in our communities by offering an opportunity to network with individuals in your area to work towards common goals regardless of your employer or software vendor. Nationally, if elected, I hope to make an impact on the number of Informatics Nursing certifications. Our specialty is relatively young compared to other nursing specialties. I would like to bring more awareness to our certification and help make it easier to obtain and maintain certifications. My ultimate goal is to help people understand not only what informatics is but the value informatics nurses bring to the table by conveying more awareness to our specialty.
Strengths and Other Information: Within my role at The University of Kansas Hospital I lead professional development efforts within my department to assist our employees with obtaining and maintaining their Informatics Nursing certification. I ensure continuing education offerings are provided to and by our department that are informatics specific. I assist each team member with providing a one hour CNE every three years. This encourages our team to never stop learning, maintain their certification and further refine their presentation skills. I have mentored team members on the creation of professional posters that have been presented within our region and country. I feel these efforts positively impact the image of nursing informatics and raise awareness of our contribution to the profession of nursing.
I established a local chapter of the American Nursing Informatics Association and have served as the chapter president for the past two years. I identified the need for a collaborative venue for nursing informatics professionals in the greater Kansas City area to meet each other. My goal in starting this chapter was to provide a venue to discuss issues impacting our profession, promote informatics as a specialty and provide local education specific to nursing informatics. I shared the journey of our local chapter as a podium presentation at the national ANIA conference to assist others with creating a local chapter in their area.
The example I am most proud of my leadership within the profession of nursing informatics is my role as the founder of the Heart of America Local Chapter of ANIA and serve as their president for the last two years. Through this organization I have provided guidance and leadership to establish regular informatics specific continuing education and chaired our symposium planning committee. The symposium was a way to provide reasonably priced informatics education locally and give area informatics professionals the opportunity to meet and network with one another. Through this event we were able increase our chapter's membership by 40%. This opportunity allowed nursing informatics professionals across our region the opportunity to make connections with others to share their ideas and challenges. We are able to reach out to others to learn from what they have done. I feel privileged that I am able to lead a group comprised of people from competing organizations that freely share their difficulties and successes so others may benefit.